The official Gen V Twitter account playfully trolls The Boys fans by providing a decidedly broad 2023 release window for the upcoming spinoff.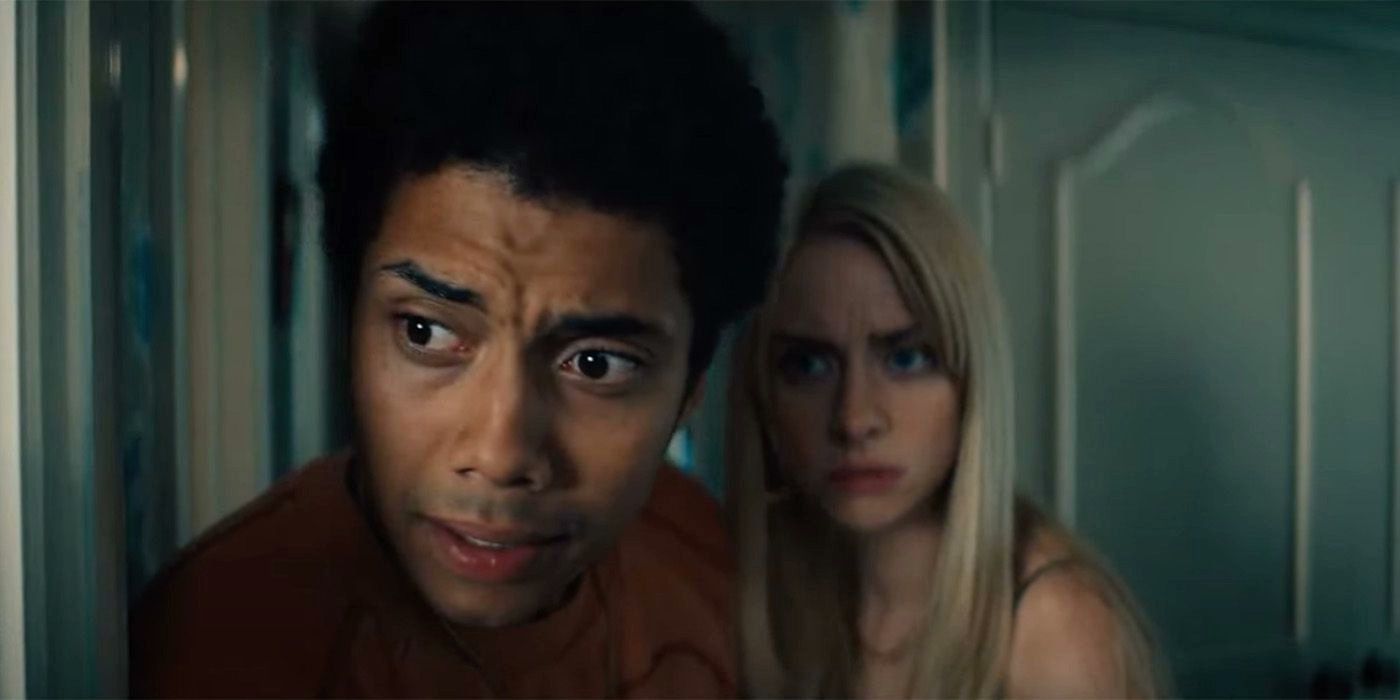 Gen V recently confirmed that it's still on track to premiere in 2023, although the vague release window provided will no doubt frustrate fans eagerly awaiting The Boys spinoff.
The confirmation comes via the official Gen V Twitter account. It consists of a black-and-white "2023" graphic accompanied by text referring to the date as the production's "favorite set of numbers." A subsequent tweet in the same thread playfully trolls fans by insisting that the Prime Video series will debut "sometime between now and Dec 31."
Related: Gen V Introduces a Puppet Version of The Boys' The Deep
The thread also includes a joking reference to The Seven, the premiere superhero team in The Boys universe. At least one member of The Seven, A-Train (Jessie T. Usher), is set to guest star in the spinoff, as confirmed by the first Gen V trailer. Two other members of the Boys supporting cast will reprise their roles in Gen V as well: Colby Minifie (Ashley Barrett) and P. J. Byrne (Adam Bourke). Both actors feature briefly in the Gen V trailer, which also confirms previous reports of Hollywood veteran Clancy Brown's involvement in the production. It's currently unclear who Brown will portray in Gen V, as he's only visible for one shot, during which he brandishes a revolver toward the camera.
The Boys Star Rules Out Gen V Return
Fans will have to wait until closer to Gen V's release to learn the identity of Brown's character. It's one of several details those close to the production remain tight-lipped on, however, other key pieces of information have already been shared. Notably, The Boys star Jack Quaid previously ruled out the possibility of him appearing as Hughie Campbell in the spinoff's first season. Quaid insisted that he hadn't been approached about making a cameo in Gen V, although he would be open to doing so at some point in the future. He also spoke highly of the show's cast, who he described as "so talented."
Related: The Boys' College Spinoff Reportedly Adds Clancy Brown in a Mystery Role
Despite Quaid's absence, Amazon Studios' Head of Television Vernon Sanders recently reiterated how strongly Gen V and The Boys are connected. "I think people will be surprised as they come into the show, and the show evolves, the implications that Gen V has on The Boys," Sanders said. "The two shows have some really interesting connections. So I'm probably saying more than I should, but I'm really excited. We're thrilled with the results."
Gen V will premiere on Prime Video sometime in 2023.
Source: Twitter