Peter Parker wouldn't be half the hero he is without the help and guidance of his closest loved ones. Spider-Man's supporting cast is one of the best in Marvel Comics. So many characters have influenced Peter's life in positive ways. Uncle Ben may have inspired Peter to become a hero with his famous lesson of power and responsibility, but others like Aunt May, Mary Jane, and George Stacy have driven Peter to constantly improve.
RELATED: 10 Best Spider-Man Comic Book Covers From The Past Decade
Trustworthy, courageous characters like Ben Urich and Aracely have demonstrated high morality and hopefulness, encouraging Peter, and other heroes in his inner circle, to persevere when tragedy inevitably strikes.
10

Flash Thompson Proved To Be A Reliable Hero & Friend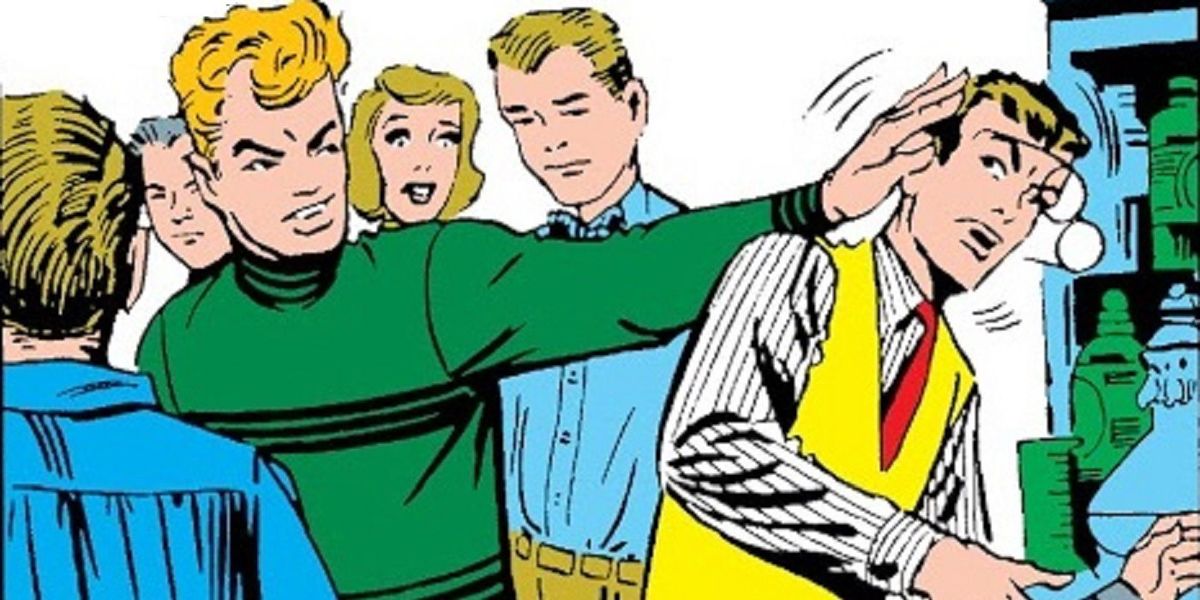 Eugene "Flash" Thompson has been one of Spider-Man's supporting cast members since day one in Amazing Fantasy #15. Flash was originally a fairly shallow character who bullied Peter for his intelligence and lack of social interest. Flash, in many of his early appearances, was by no means a wholesome character.
Things changed when Peter and his friends went to college. Flash's admiration of Spider-Man inspired him to join the United States Army. Flash's shining moment of heroism came in the pages of ASM #800. Flash sacrificed himself to save Peter's friends and imparted words of wisdom regarding the Venom symbiote's alignment. Despite the friction they shared in their youth, Peter considered Flash a friend and a real hero.
9

Robbie Robertson Was The Daily Bugle's Voice Of Reason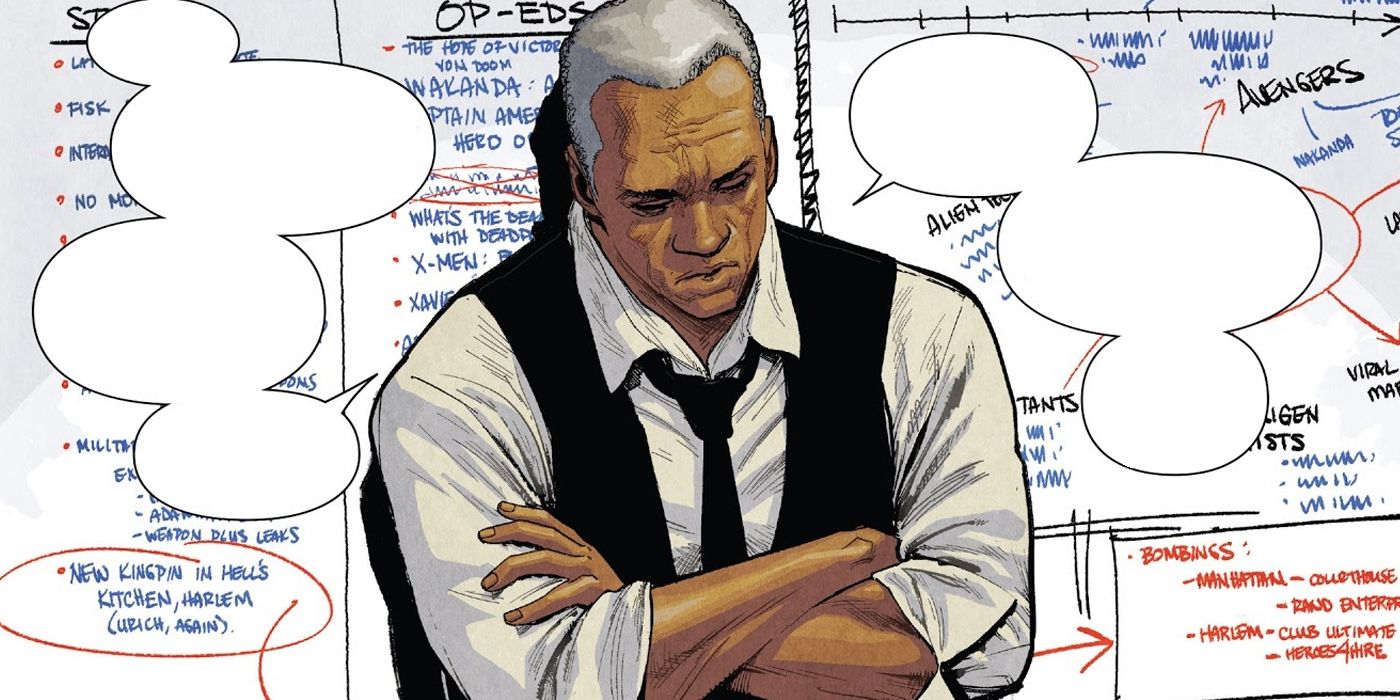 J. Jonah Jameson may have been the face of the Daily Bugle, but Robbie Robertson was the brains and integrity behind the newspaper. While Jonah is quick-tempered and quick to accuse others of misdoings, specifically Spider-Man, Robbie is level-headed and compassionate.
RELATED: 10 Harsh Realities Of Reading Old Spider-Man Comics
Robbie has been a recurring member of Spider-Man's supporting cast since his debut in Amazing Spider-Man #51. Since then, he's aided both Spidey and Peter. Despite what Jonah thinks, Robbie believes Spider-Man is a hero. And when Parker Industries went under, Robbie was quick to rehire Peter at the Bugle.
8

Aracely Helped Convince Kaine That He Was A Hero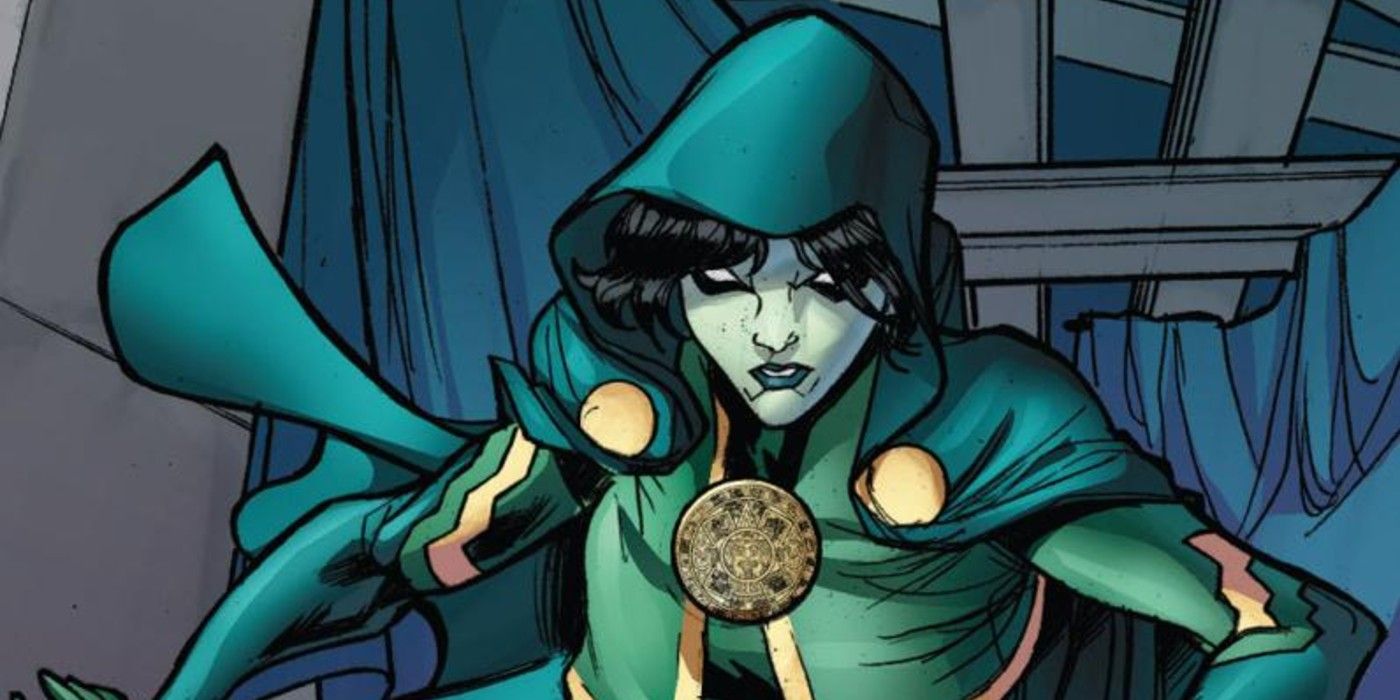 When Kaine was first introduced during the Clone Saga of the 1990s, he acted as an antagonist to Ben Reilly's Spider-Man. Since then, Kaine has received a steady character growth from villain to anti-hero, to full hero. Kaine's biggest leap in character growth came in the 2012 Scarlet Spider ongoing comic series.
Kaine intended to leave his web-slinging days behind when he moved to Texas, but an encounter with a girl named Aracely forced him out of early retirement. Aracely acted as a moral compass that Kaine could follow. She helped convince Kaine that he really was a hero when he chose to save and protect her from the Lobo Cartel and Roxxon.
7

Anna Maria Accelerated Otto Octavius's Heroic Journey
In the final pages of Amazing Spider-Man #700, Doctor Octopus defeated Spider-Man by successfully switching bodies with him. In the Superior Spider-Man era that followed, Otto Octavius, under the guise of Peter Parker, met Anna Maria Marconi while attending Empire State University for his doctorate.
Before Peter died, he imparted Uncle Ben's lesson to Otto, leading Otto to strive to become a "superior" Spider-Man. Otto slowly became a hero and Anna Maria played a large part in that character growth. Otto grew to care for Anna Maria, and her life being in jeopardy forced him to let go of his ego and admit that Peter was always the superior Spider-Man.
6

The Ben Parker Of Earth-3145 Became Spider-Man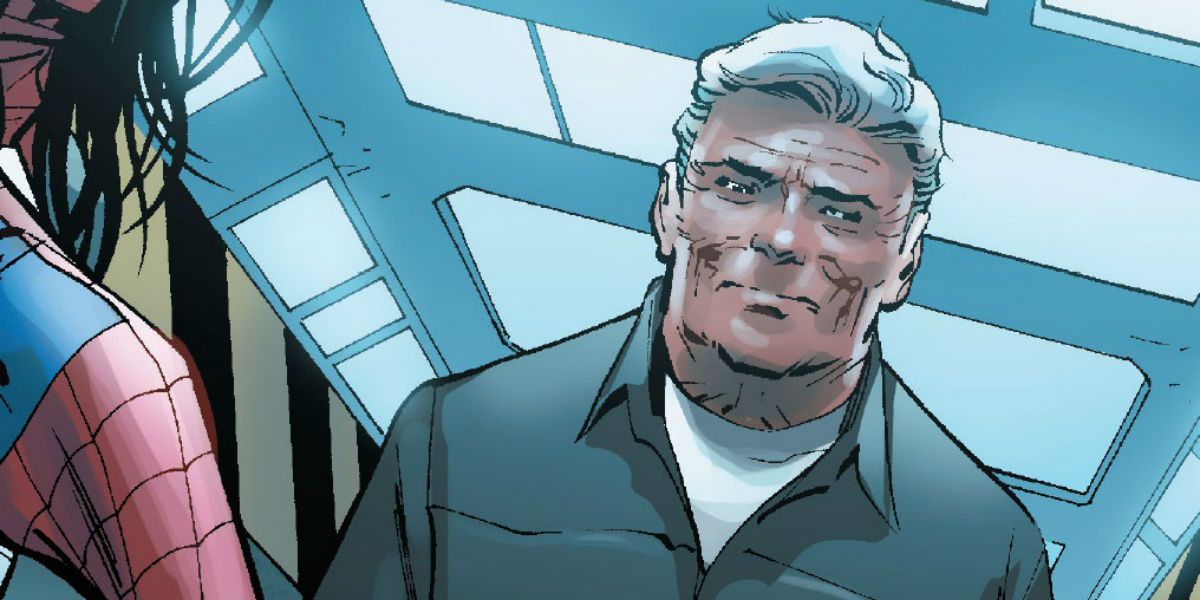 Uncle Ben's famous lesson of power and responsibility has guided Peter Parker through his many trials and tribulations, but the Ben Parker of Earth-3145 was forced to live by his own words. Spider-Verse was an ambitious, bombastic story that took readers to alternate universes. On Earth-3145, Uncle Ben was bitten by the radioactive spider when he accompanied Peter to the experiment.
The tragedies of his wife and nephew's deaths, combined with a warning from Ezekiel, forced Ben into seclusion. When the Spiders of the multiverse arrived, Ben became Spider-Man once more, helped defeat the Inheritors, and journeyed to a new universe to raise and inspire Benjy, the son of an alternate Peter and MJ.
5

Ben Urich Fought For Truth & Justice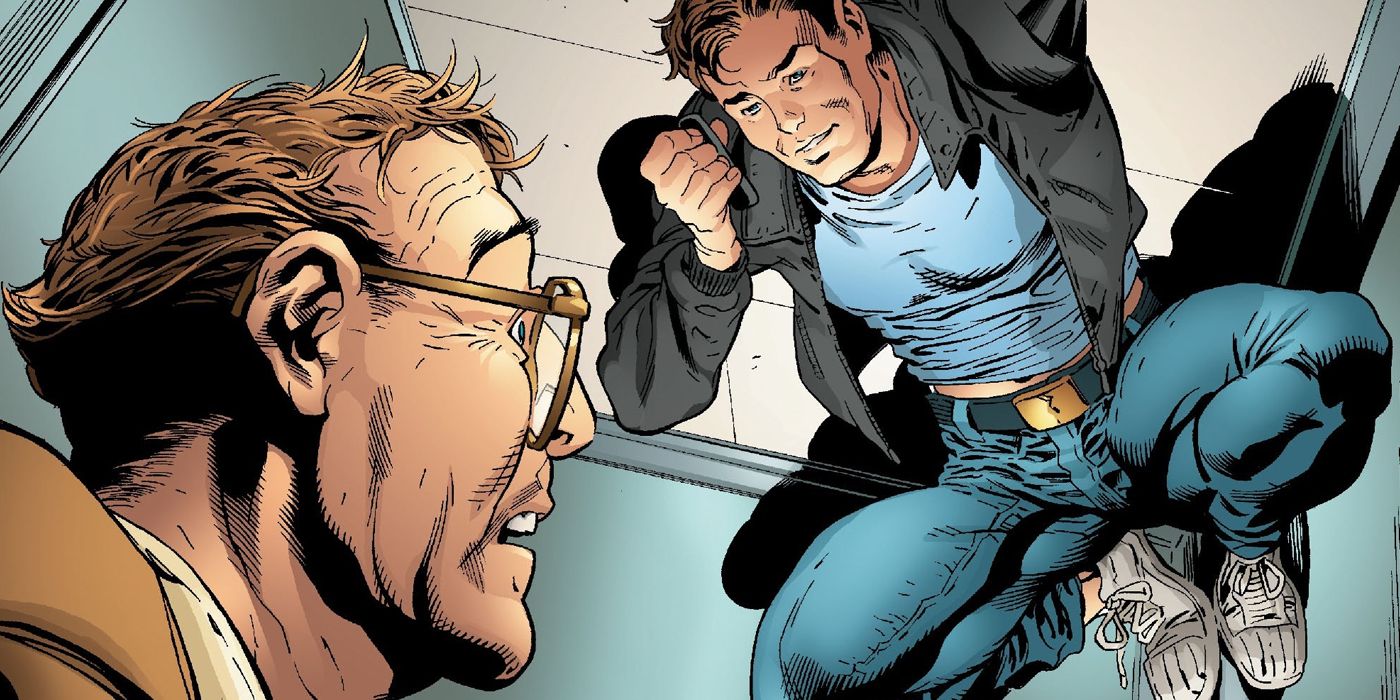 Ben Urich first appeared in Daredevil #153 as an investigative journalist for the Daily Bugle. Urich is a frequent supporting character for Daredevil and Spider-Man, occasionally teaming up with them. Urich developed a close partnership with Daredevil after discovering his secret identity, and has similar relationships with Spider-Man and Peter Parker separately.
RELATED: The Six Essential Kinds Of Spider-Man Stories
Urich is a decent, honest reporter who strives to uncover the truth. His investigative skills have aided the heroes when battling the Kingpin and the Green Goblin. Urich's greatest strengths are his integrity and his loyalty to others. Though he exists outside of Peter's inner circle, Urich is one of Spidey's most trusted, non-superpowered allies.
4

Captain George Stacy Always Trusted Peter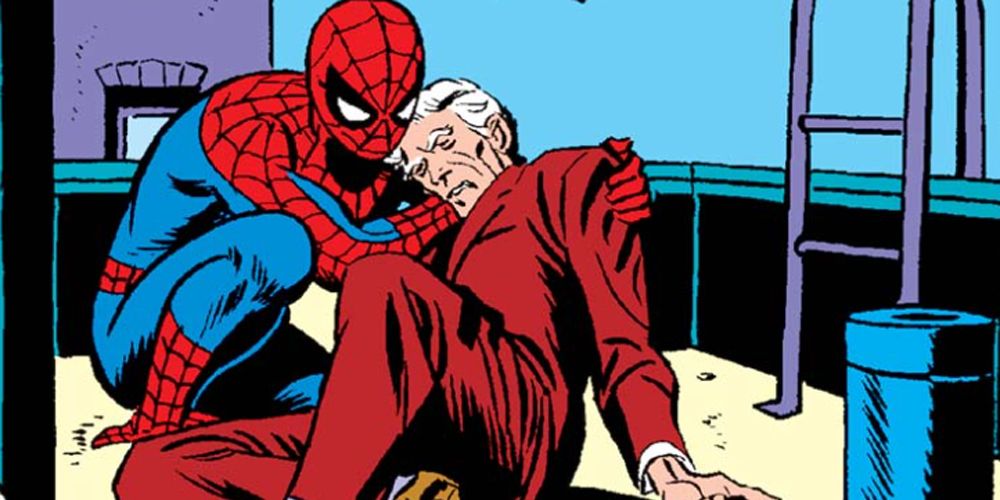 As the titles of the issues suggested, the night Gwen Stacy died was truly a turning point for Spider-Man and the ASM series as a whole. Issues #121 and #122 represented a tonal shift in the series. Peter and his friends were in college, and they were maturing with their readers. "Turning Point" is a classic Spidey story that often overshadows a major character death that occurred in ASM #90.
Captain George Stacy died when he rescued a child from falling debris during a fight between Spider-Man and Doc Ock. Moments before his passing, Stacy revealed that he knew Peter Parker was Spider-Man. Regardless of that knowledge, he approved of Peter's relationship with Gwen.
3

Mary Jane Watson Is Spider-Man's Biggest Supporter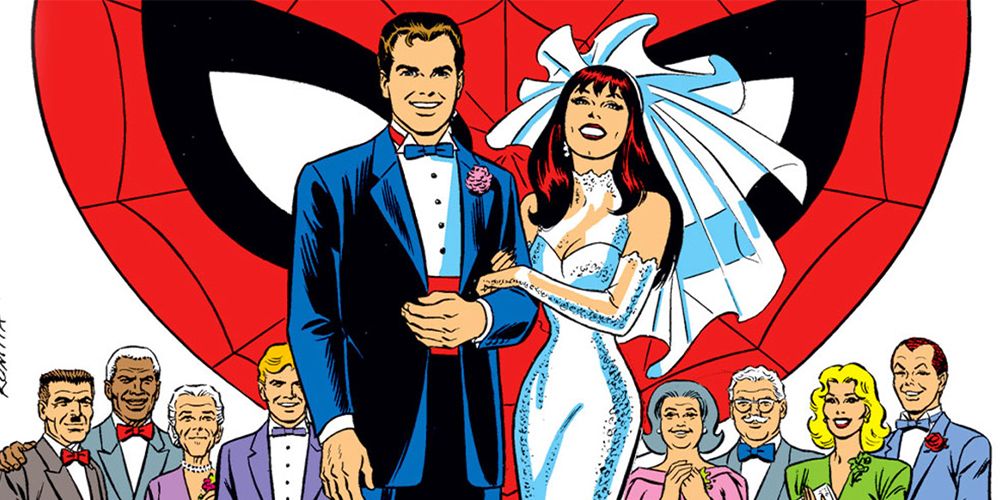 For many issues after she was first introduced in Amazing Spider-Man #42, Mary Jane Watson was considered a party girl who was primarily concerned with her appearance and overall social status. As the series continued, and as Spider-Man stories became more mature, Mary Jane matured as well.
She and Peter developed a close friendship, especially after Gwen Stacy died, that soon developed into a romance. One of the best examples of her supportiveness can be found at the end of Spider-Man: Blue when discussing Gwen. There is no bigger Spider-Man supporter than MJ. Their relationship drove the series during J.M. DeMatteis' time on the book and their connection deepened during Straczynski's run.
2

Uncle Ben's Death Inspired Spider-Man's Heroism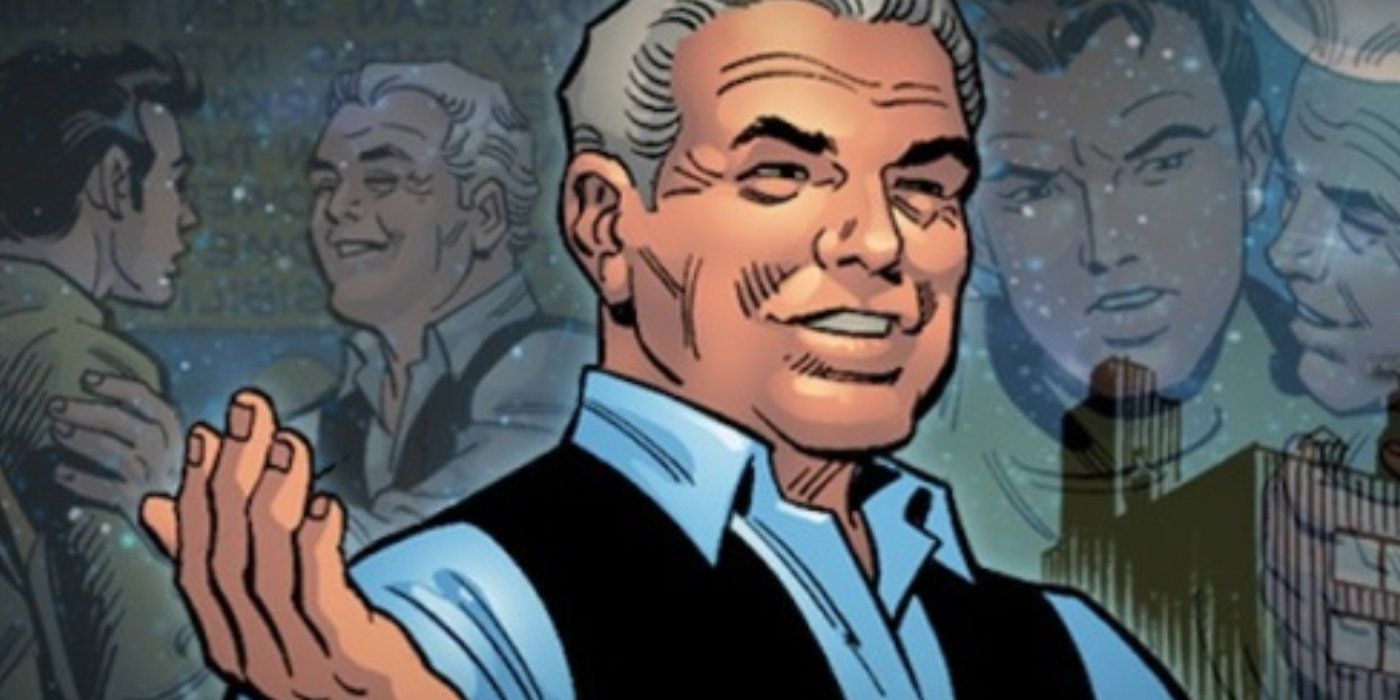 Uncle Ben, through Stan Lee's writing, uttered what is perhaps the most famous phrase in comic book history: "With great power, there must also come great responsibility." Peter remembered this lesson after his selfishness and pacifism led to Ben's death. Though Uncle Ben passed away before the release of Amazing Spider-Man #1, his memory lives on.
RELATED: Spider-Man's 10 Closest Friends In The Comics
Future comics like the centennial ASM #500 and Peter Parker: Spider-Man #33 delved deeper into who Uncle Ben was and why Peter held him in such high regard. Ben Parker was reliable, honest, and moral, and without his lessons, Peter would not be the hero he is today.
1

Aunt May Is The Epitome Of Kindness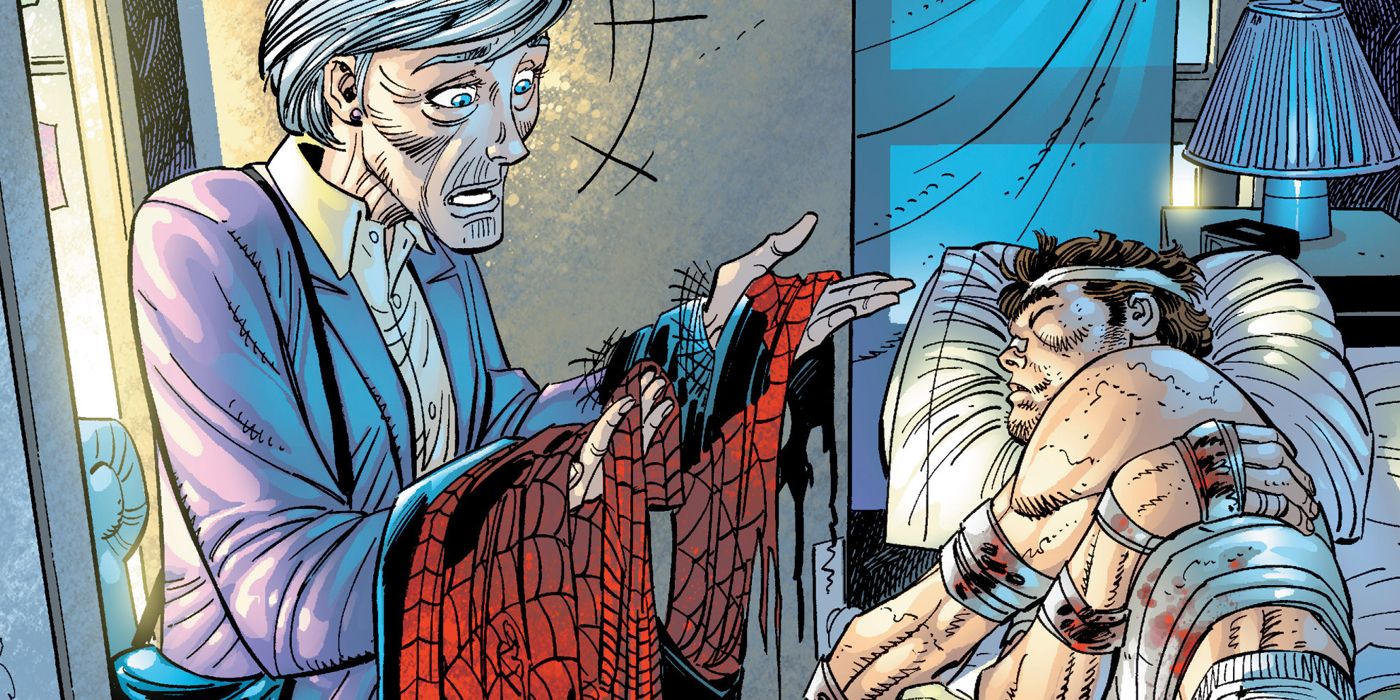 Peter may live by Uncle Ben's parting words of wisdom, but Aunt May, for much of the Amazing Spider-Man series, has been a living, constant, shining example of kindness. Aunt May, as a character, is at her strongest when she's more heavily involved in Peter's life. Her appearances in J. Michael Straczynski's ASM run, specifically in the "Coming Home" arc, feature some of her most emotionally powerful scenes.
Ben may have imparted one amazing lesson that inspired Peter to use his gifts responsibly, but May provides him with more lessons that build on those words of power and responsibility. Her influence in the MCU, specifically No Way Home, strengthened Peter's character, and it looks like she may also have a large presence in the new ASM run by Zeb Wells and John Romita Jr.
The 10 Best Spider-Man Versions, Ranked By Power
Read Next
About The Author