The Wandering Earth 2 dominates the box office in China, beating the gross earnings of James Cameron's record-setting Avatar: The Way of Water.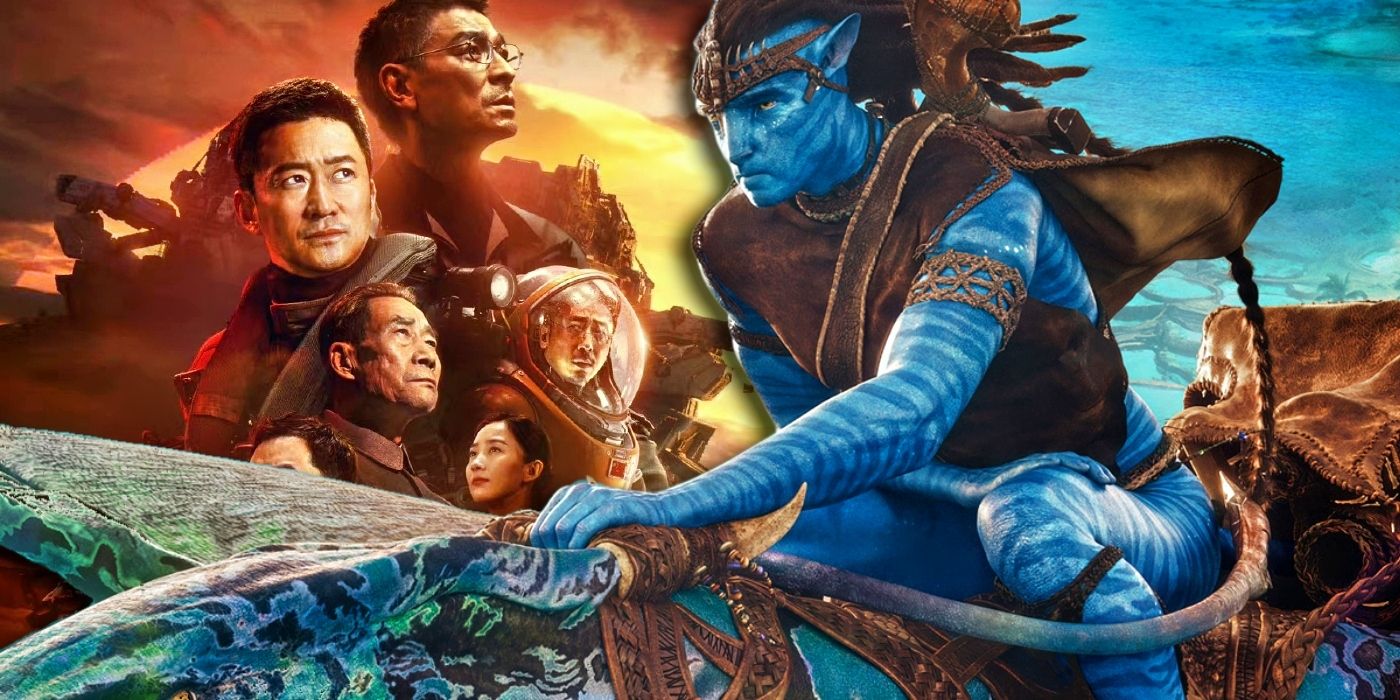 All eyes were on Avatar: The Way of Water for a time when it secured a release in China. However, the film has been unable to reach the same heights of success it has enjoyed across the rest of the world and, now that The Wandering Earth 2 has been released, it seems unlikely to be the major marker of Hollywood's return some hoped it would be.
According to consultancy Artisan Gateway, as reported by Variety, The Wandering Earth 2 passed half a billion, earning a total of $502 million since its release on Jan. 22. For comparison, Avatar: The Way of Water, which was released on Dec. 16, earned just $236 million according to Box Office Mojo. This is in spite of the fact that it was given a rare extension of thirty days on its theatrical run, owing to lower-than-expected earnings and a major coronavirus (COVID-19) outbreak.
RELATED: China Box Office Passes $1 Billion Over Lunar New Year
The Wandering Earth 2 serves as a prequel to the 2019 film that many cite as proof of Chinese studios' ability to produce sci-fi films of the same scale and quality as Hollywood's biggest blockbusters. The original film earned a worldwide total of $701 million and became the fifth highest-grossing film of all time in China. The film and its sequel center on humanity's efforts to install huge engines across the Earth and allow it to travel freely through space to escape the death of the Sun. The franchise is based on a short story of the same name written by Liu Cixin.
Avatar: The Way of Water has enjoyed unrivaled success elsewhere and recently became one of the world's highest-grossing films of all time. In fact, the James Cameron film succeeded the filmmaker's previous record-setting hit, Titanic as the third highest-earning film internationally, earning $1.538 billion. Worldwide, the film's total has reached $2.174 billion. Additionally, the film held the top spot in domestic theaters for seven consecutive weeks, a feat not seen since the original Avatar hit screens in 2009.
RELATED: Black Panther 2, Quantumania Expected to Disappoint at Chinese Box Office
China's Changing Stance on Hollywood
Cameron's space epic is notable for being one of a handful of recently released films to be allowed on to Chinese screens in three years. While China maintained an official quota of 34 foreign films allowed for distribution per annum, an unofficial ban has been in effect, seemingly since 2021, which marked the Chinese Communist Party's centennial and followed an industry-wide shutdown brought on by the pandemic.
However, not all major industry figures are welcoming Hollywood's apparent return to China. Bona Film Group CEO Yu Dong previously stated the Avatar sequel was not suitable for Chinese audiences and encouraged moviegoers to watch and support patriotic films such as The Wandering Earth 2.
The Wandering Earth is available for streaming on Netflix. Avatar: The Way of Water is playing in theaters now.
Source: Artisan Gateway, via Variety, Box Office Mojo