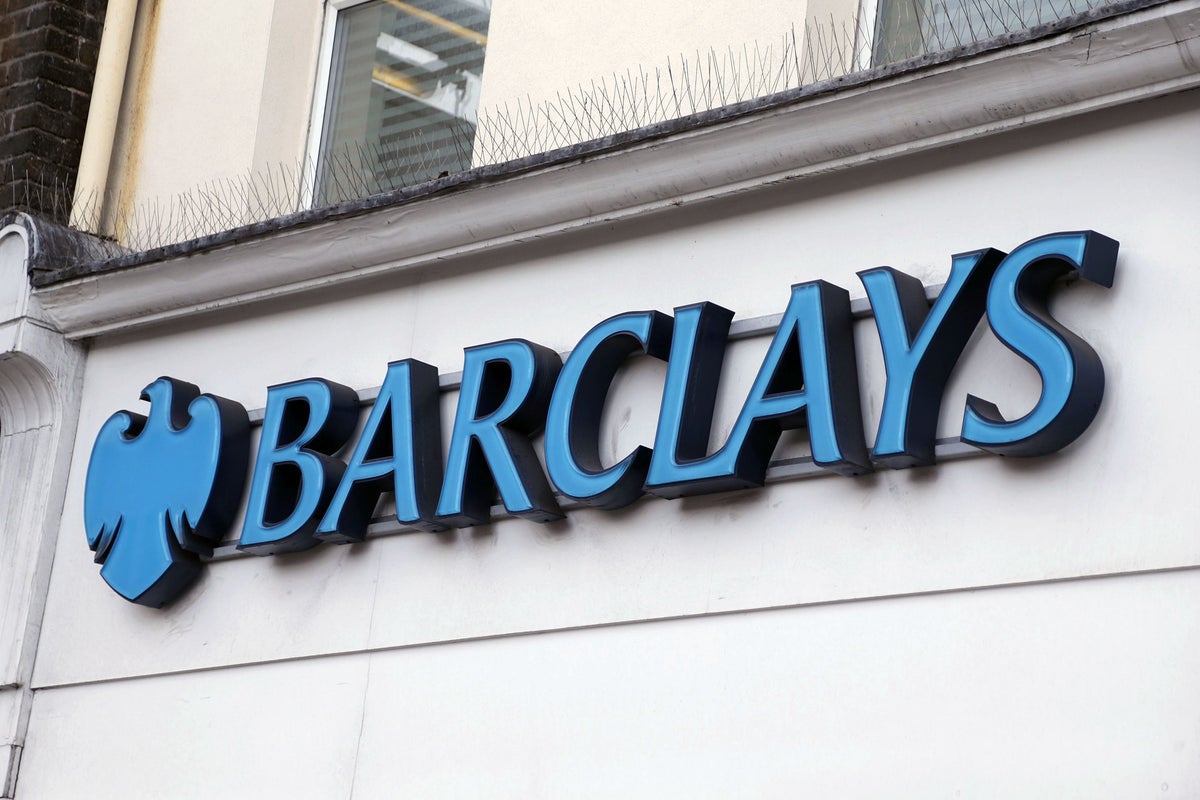 Barclays has announced the closure of 15 branches across the country, meaning over 100 banks are slated to shut down so far this year.
The bank is set to close 14 branches across England and one in Wales from late April to the first few days on May.
Sites in London, Gosport, Bridgwater and St Helens are among those shutting down over just a few days.
Barclays has already announced 15 closures earlier this month and has been approached for comment..
It comes days after NatWest said it is closing 23 branches, and over a week since Lloyds Banking Group said it is shutting 40 Halifax and Lloyds sites.
At the time the company blamed footfall, which has been rapidly decreasing since the onset of online banking and dropped further during the pandemic.
Lloyds said the number of customers visiting the branches it plans to close had dropped by 60% on average over the last five years.
Nationwide also announced the closure of a branch in Kingswood, Gloucestershire.
It means the total number of high street bank branches closing this year is already at 103.
Jenny Ross, Which? money editor, said: "While many consumers have embraced digital banking, there are still millions, including the elderly, vulnerable and isolated, who aren't yet ready or willing to make that switch – and they must be protected.
"Our figures show how the number of bank branches and free-to-use ATMs has been slashed in recent years, so it's vital that new legislation protects free access to cash for the millions of people who rely on it.
"The Government must guarantee minimum levels of access without fees being charged and give the Financial Conduct Authority powers to oversee the cash system to ensure it meets community needs."
Barclays branches scheduled for closure:
– Gosport-43/44 High Street – April 26
– Bedale-18a North End-April 26
– Bridgwater-16 High Street-April 26
– Heywood-2 Church Street-April 28
– Stamford-46/49 Broad Street-April 28
– Oakham-10 High Street-April 28
– Wymondham-45 Market Street-April 28
– London-19 Fleet Street-May 3
– Watton-56 High Street-May 3
– Chislehurst-7 High Street-May 4
– St Helens-19 Church Street-May 4
– Radlett 221 Watling Street-May 5
– Leyburn- Market Place-May 5
– Talbot Green- 3 Ely Valley Road-May 5
– Oundle-2 New Street-May 5