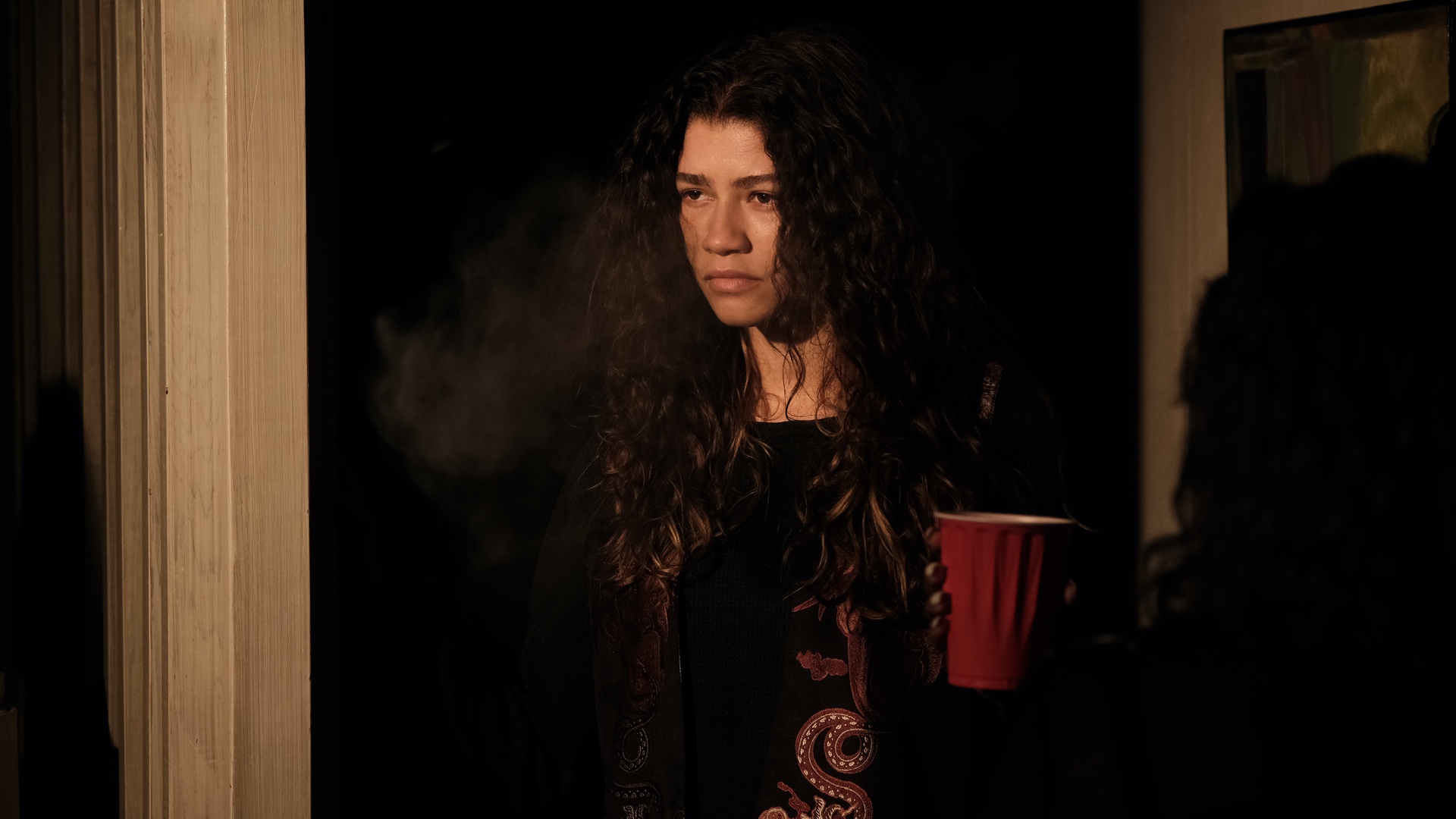 The actress has talked before about the profound impact the story has had on audiences all over the world:
"To me, when people have come up to me, at least, and shared their stories, whether it be of sobriety or other entry points to different characters that they feel connected to emotionally, that's when I'm like, 'You know, this is worth it'. Like, what we're doing means something to somebody and that's all we could ever really hope for. That's the point. You know, that's the purpose."
Even her one-word gawking at Fez assaulting Nate at the end of season 2's first episode is enough for us to connect with her sense of nonchalance and light-hearted humor, something that is usually drowned in the character's typical sorrow.
Rue is not the only character going through the gamut though. The show presents its audience with other troubled teens who have equally horrific backstories. The aforementioned Nate has a dad who is a sexual predator. Jules (Hunter Schafer), Rue's love interest in the first season, is combating identity issues and coming to terms with the aftermath of gender dysphoria and hormone replacement therapy. Kat (Barbie Ferreira) is trying to find confidence in all the wrong places after a lifetime of being rejected by fatphobic classmates.
The show is, in many ways, a survey of the worst possible lives teenagers could exist in during their high school years. It doesn't give hope for the future, and it certainly doesn't sugarcoat or coddle the audience. If you're looking for a John Hughes flick to be emulated on your television shows in 2022, there are several other options that come to mind.
But it also gives the viewer strength by simply existing. By having, dare I say, the balls to go all the way and shove these atrocities down our throats, creator Sam Levinson has given a template for even the lowest common denominators in teenage society. It allows someone who is at rock bottom, no matter their age, gender identity, or sexual orientation, to see their story on premium cable.
Source: Den of Geek