Follow us on Telegram for the latest updates:
A police report was lodged after two men and two women were seen fighting along Still Road in Joo Chiat.
A 55-second video of the incident was first shared on TikTok by user @uhhuhdon, before the clip was amplified by other social media pages.
Investigations are ongoing.
@uhhuhdon

Joo Chiat MMA! UFC – Uncle Fighting Championship

♬ original sound – Uhhuhdon
What happened in the video?
A man in a red shirt was seen getting out from a silver Kia barefooted.
He then ran towards an oncoming black Mitsubishi.
It was unclear what sparked the altercation.
After the black car came to a stop, the man in red shirt threw punches at the car's window.
After walking forward with the car, which was moving slowly, the man was joined by a woman, who used a stick she was holding to hit the black car's bonnet.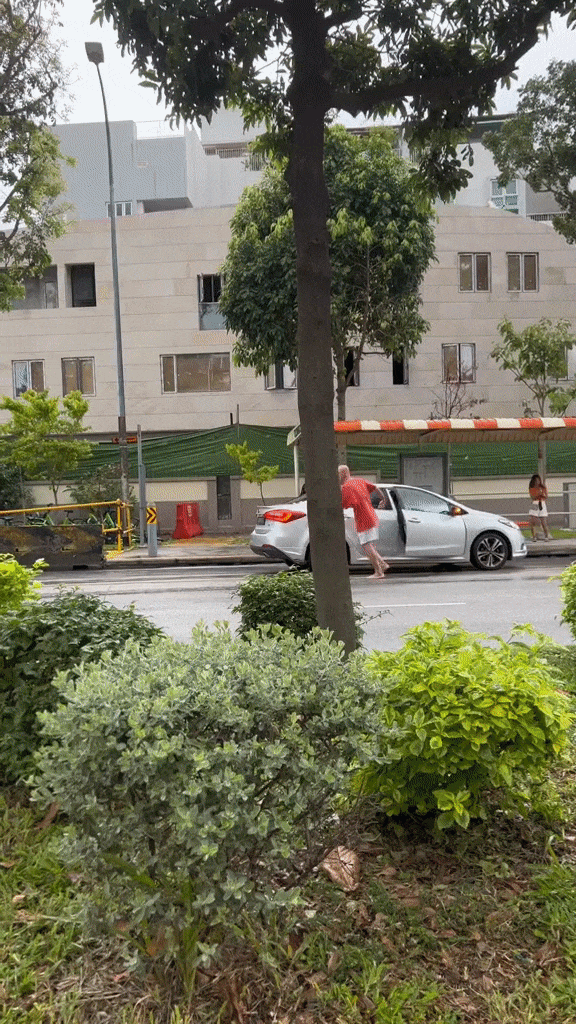 The driver of the black Mitsubishi accelerated for a few seconds, but was stopped by the man and the woman with the stick, who used it to hit the car again.
The Mitsubishi driver in a blue shirt then stopped his car behind the silver Kia.
He then exited the car.
The two men got into a brawl and threw punches at each other, with the woman hitting the Mitsubishi driver with the stick.
Another woman appeared in the video, as the man in red shouted, "Go behind!".
The woman in jeans shouted at the Mitsubishi driver and seemingly attempted to stop the fight by inserting herself in between the two men.
Both the man in red and woman in jeans lost balance and fell to the ground.
The duo picked themselves up and together with the woman with a stick, continued fighting with the Mitsubishi driver.
The four people eventually walked out of frame.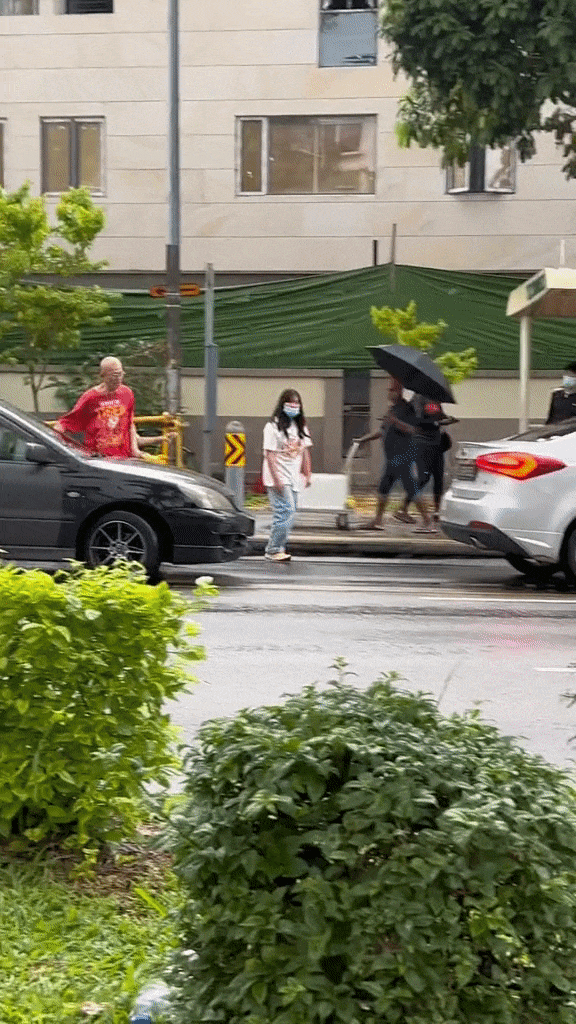 Top image via Uhhuhdon/TikTok video
If you like what you read, follow us on Facebook, Instagram, Twitter and Telegram to get the latest updates.