Like every other full-time working adult, I start each week praying for Friday to come sooner so I can spend my night with friends without worrying about getting up early the next morning.
But as soon as Friday arrives, I end up ditching all my after-work plans in favour of lying in bed to watch a movie.
You see, I'm getting bored of the same old plans every Friday (i.e. having dinner outside till late night).
While it's nice to catch up with friends after a long week, I crave something different, something to boost my tired mind.
Well, this last week of September is a chance to do just that.
If you're looking for some fun activities to do with friends and family, check out the Singapore Design Week 2023 (SDW 2023).
Happening from Sep. 21 to Oct. 1, 2023, the festival will have a bunch of exhibitions and installations across three precincts: Bras Basah.Bugis, Marina Bay, and Orchard Road.
There's also the inaugural "SDW Friday Late" trail on Sep. 22 at the Bras Basah.Bugis district, an event that will surely spice up your Friday night (mine included).
"SDW Friday Late" allows festival goers to experience three specially-commissioned exhibitions, while enjoying exclusive pop-up retail and food stalls.
Here are the three exhibitions: (By the way, these are all free so yay.)
1) School of Tomorrow
Ever thought of going back to school now that you've experienced the full-blown madness of adulthood?
Look no further.
Curated by Pann Lim of Kinetic Singapore, "School of Tomorrow" is an exhibition that allows you to be a student again, learning about the importance of sustainability in a fun and immersive way.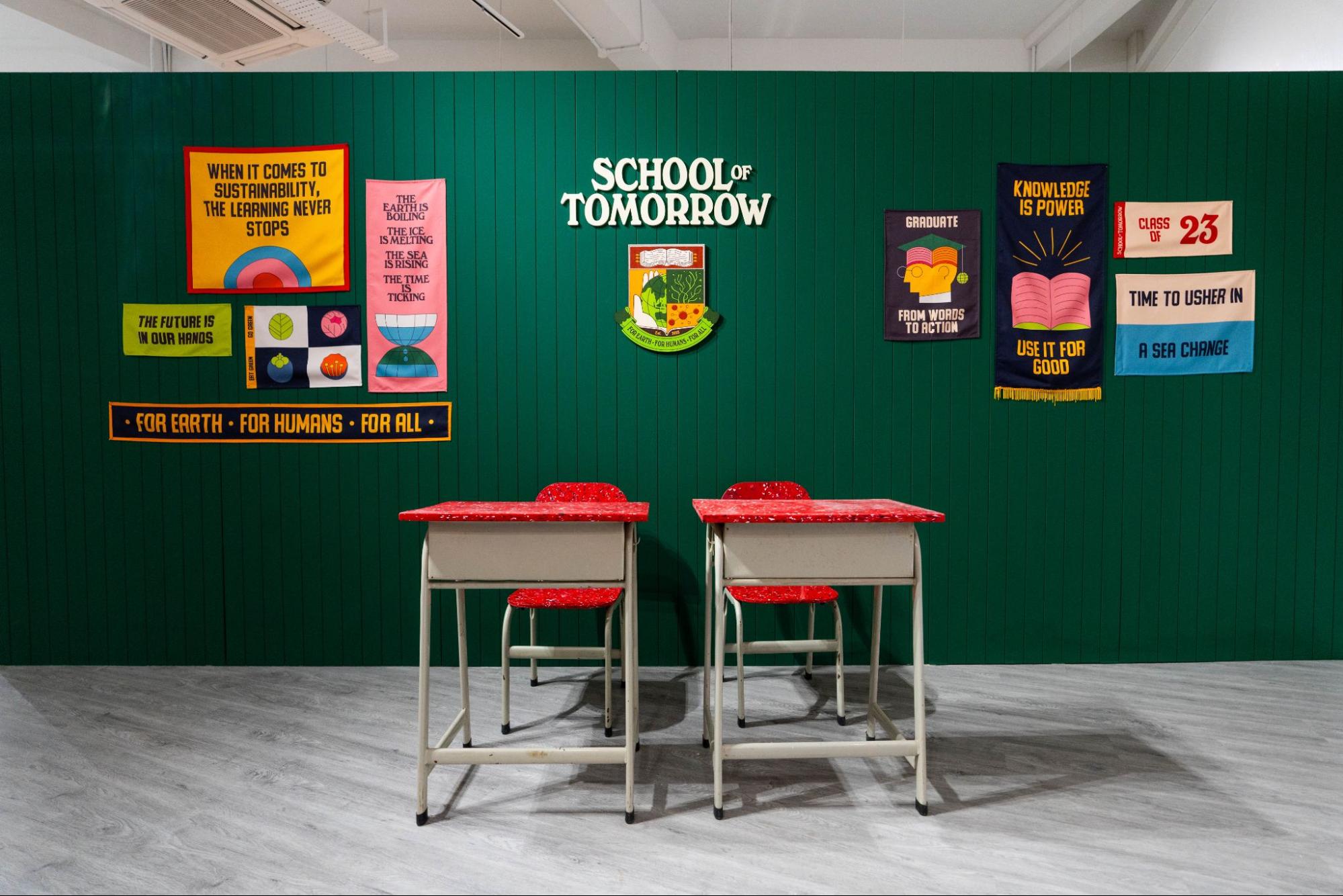 The classes will cover subjects such as geography, chemistry, social studies, and more. (Just like the good old days, minus the school uniform and above-ankle socks, unless that's your thing.)
With different classrooms touching on various aspects of sustainability, here's a quick overview of some of them.
If you, unlike me, find joy in numbers and equations, why not visit the Mathematics class to calculate your carbon footprint and see how your habits and lifestyle add up ecologically?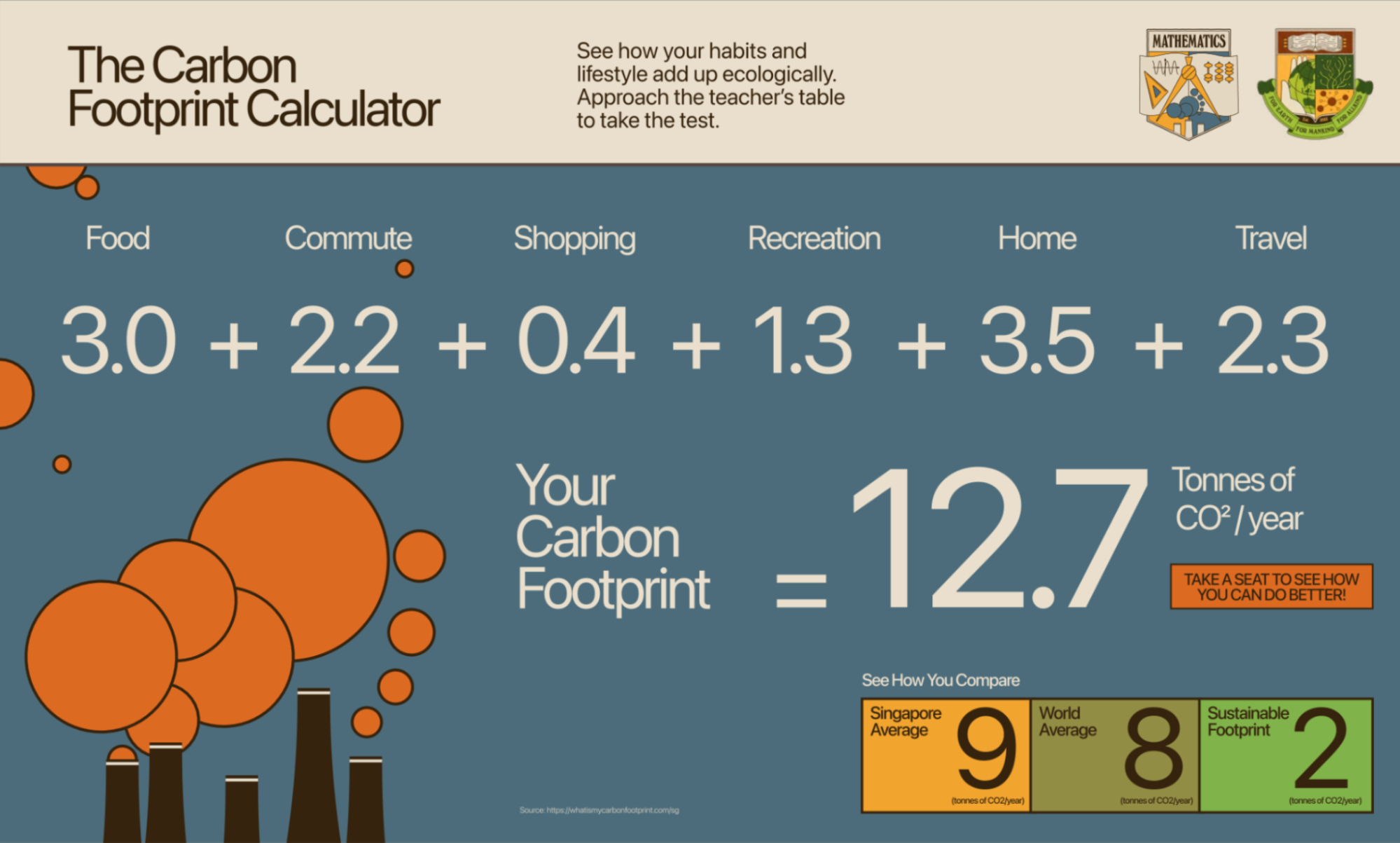 You can also uncover the harmful chain effects of plastic through these anatomical models of humans and other animals at the Biology class.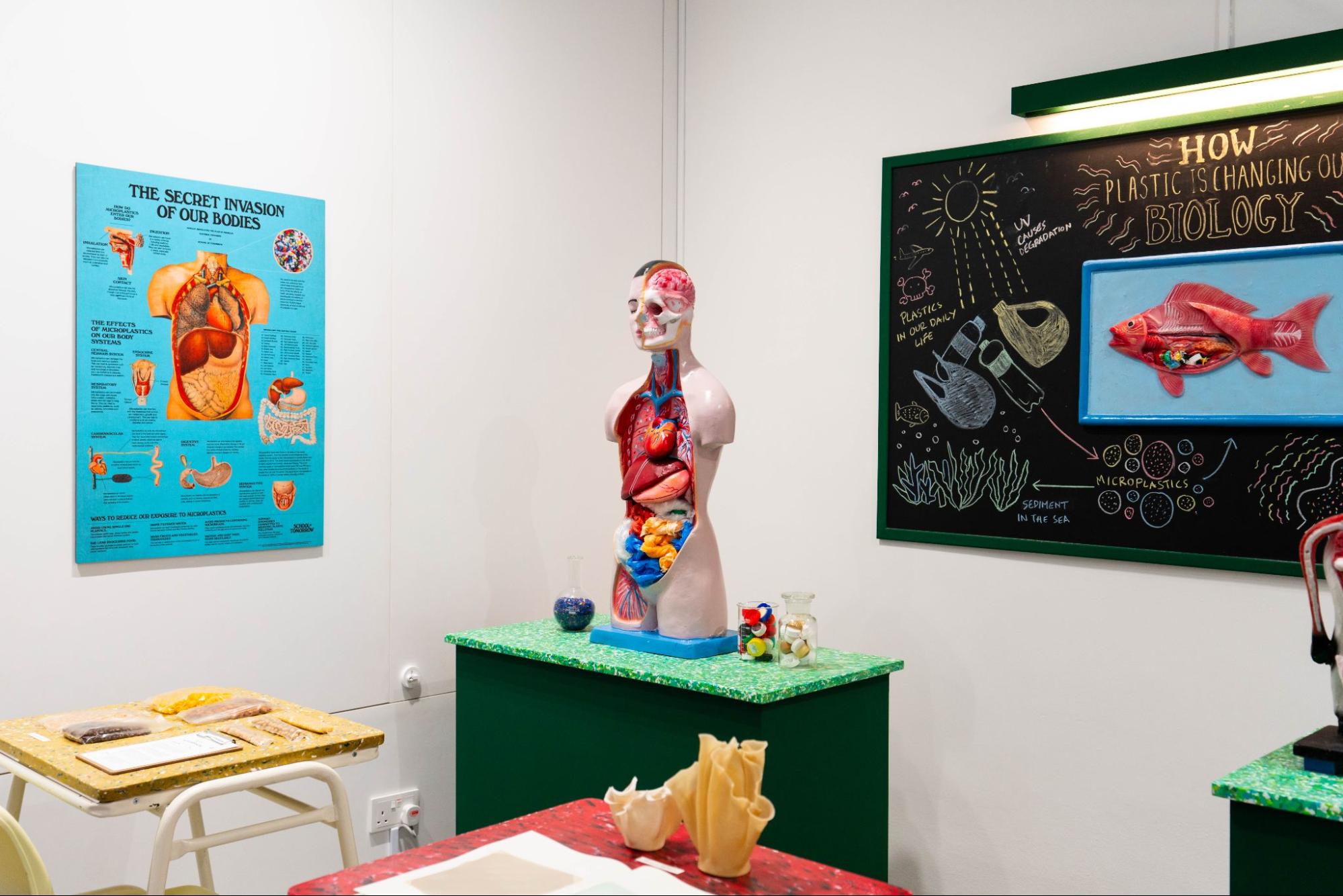 And of course, who can forget about our favourite spot of all — canteen.
The canteen here serves up unique food options, such as alternative cricket protein bars by Altimate Nutrition.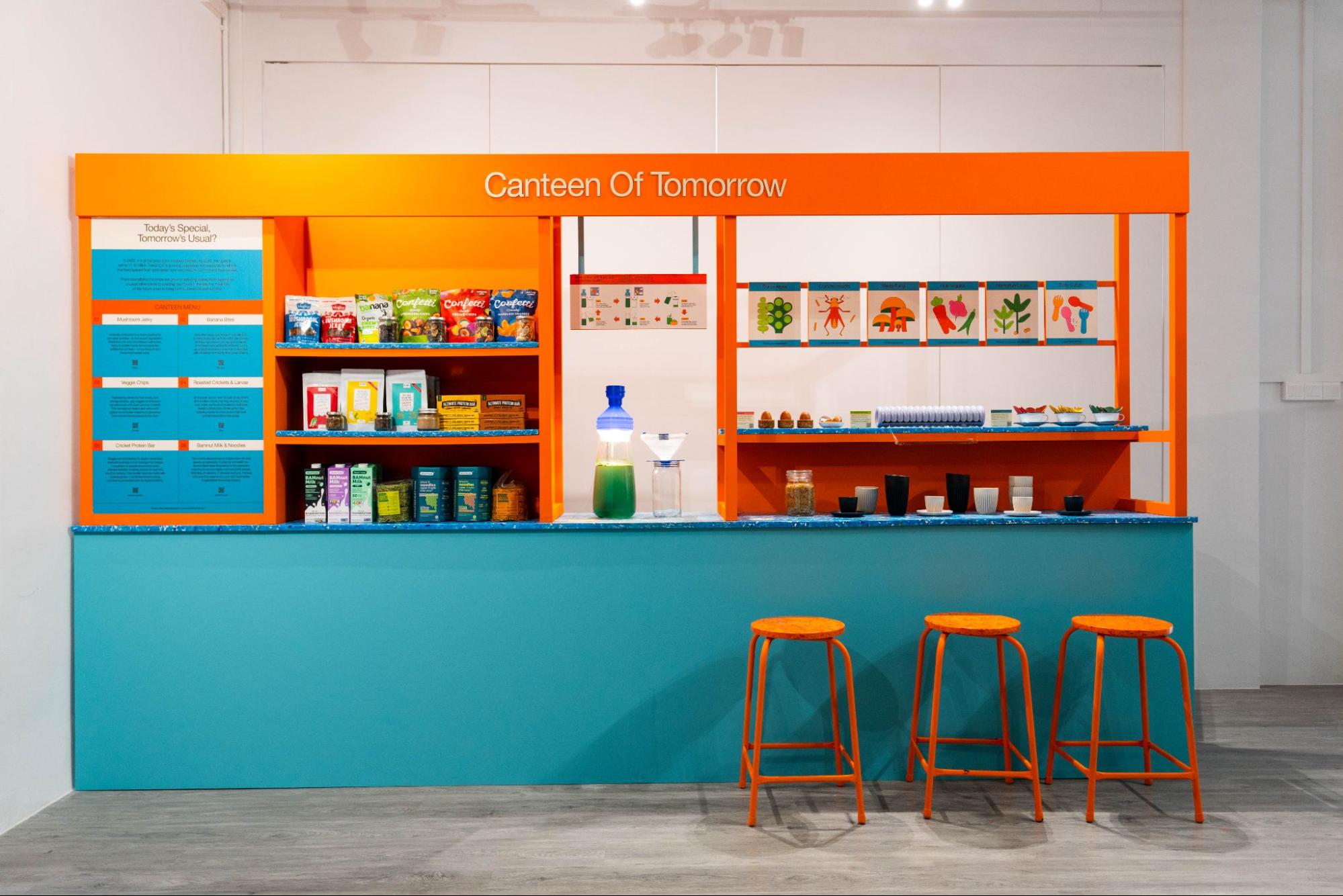 So if you want to go back to school and forget all adult responsibilities for a bit, this will be right up your alley.
"School of Tomorrow" details:
Dates: Sep. 21, 2023 to Oct.1, 2023
Opening hours: 12pm to 8pm
Venue: Selegie Arts Centre, 30 Selegie Road, Singapore 188351 (Wheelchair access at the venue is available at Level 1 only)
Admission: Free
More info here.
2) Playground of Possibilities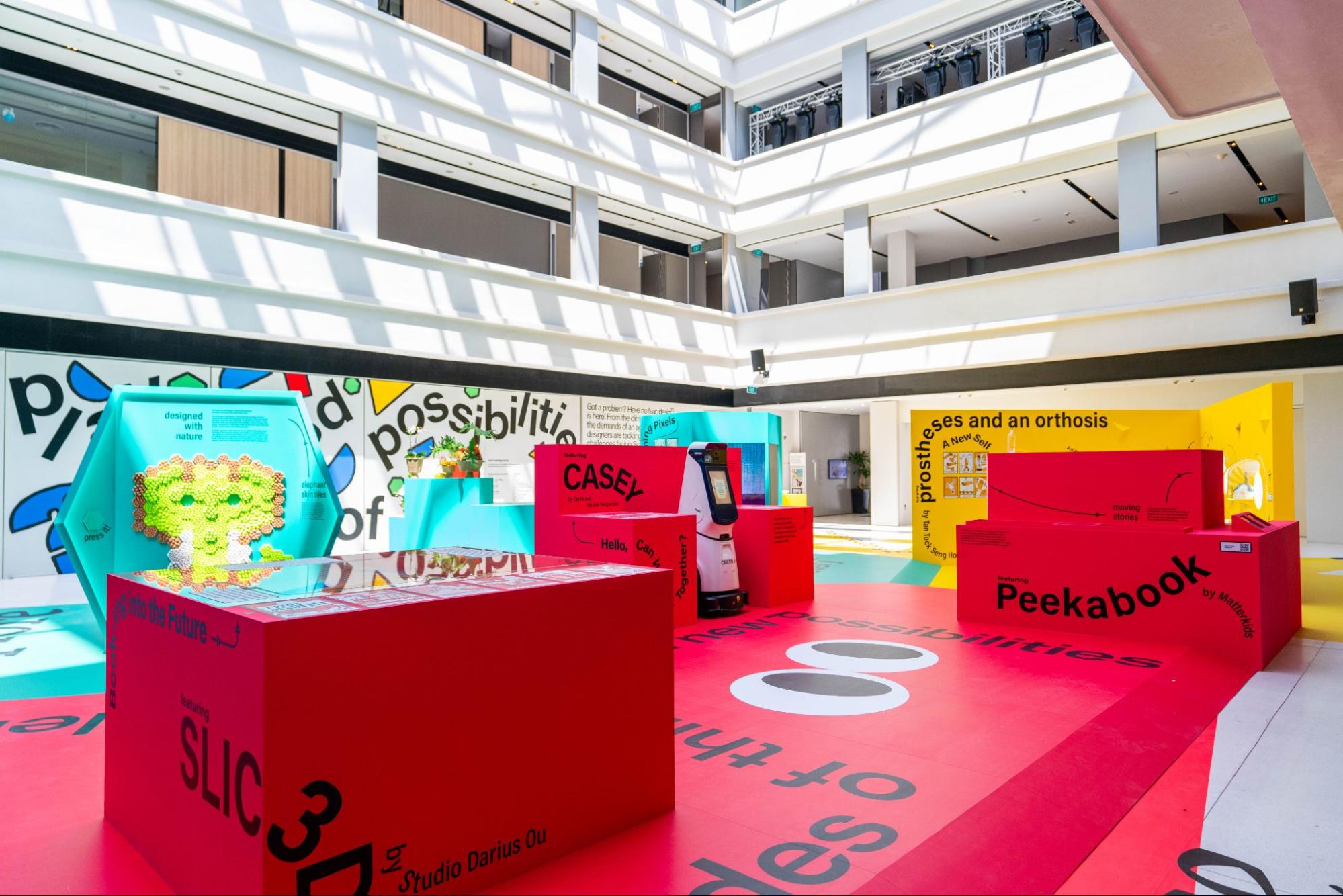 Curated by Jackson Tan of local creative agency BLACK, "Playground of Possibilities" is an exhibition that brings together 12 design projects from Singapore.
The projects tackle some of the pressing issues faced today, and provide innovative solutions as well as inspiring provocations.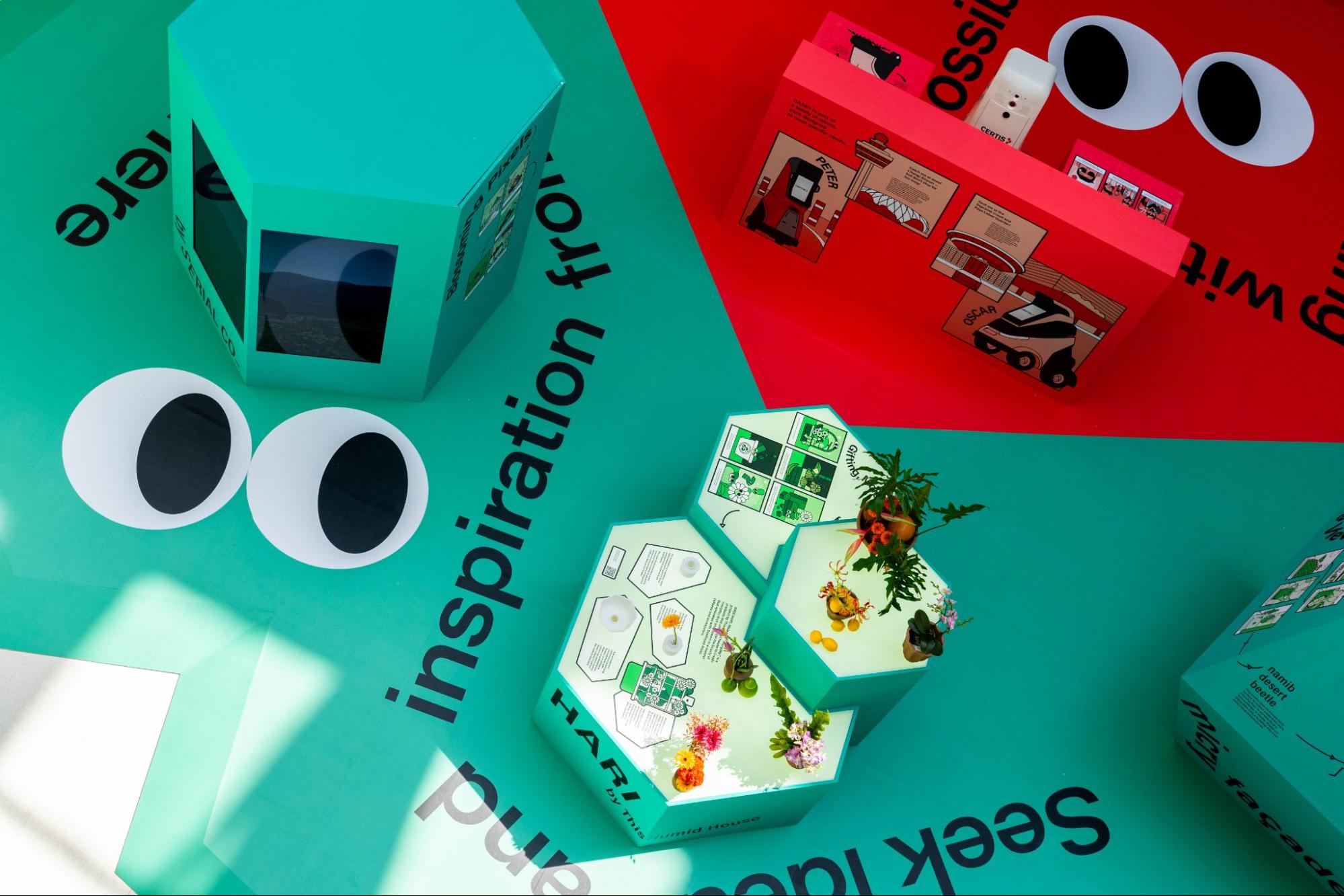 Take a peek (haha) at "Peekabook" by Matterkids, which turns passive screen time into an active learning experience.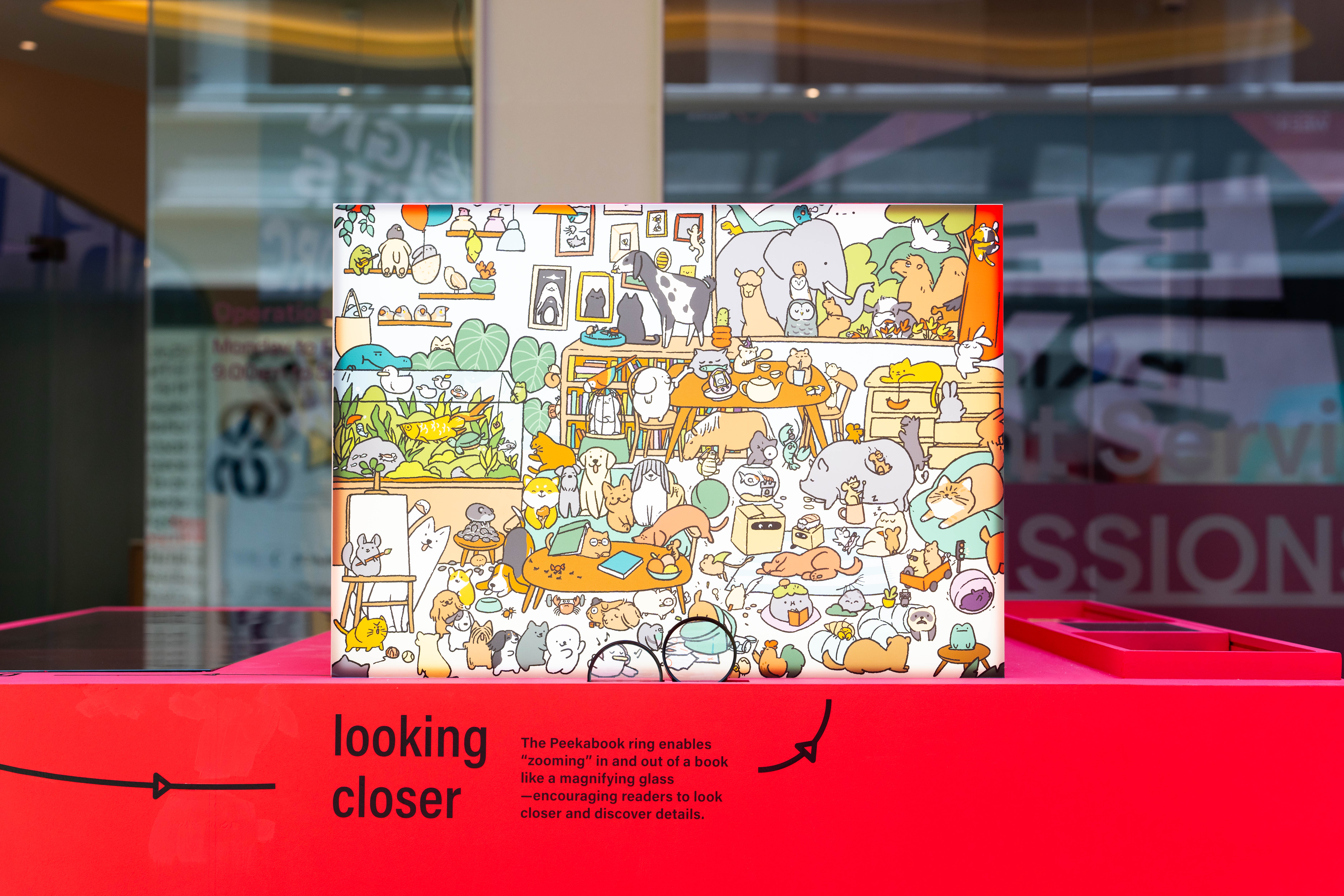 While this project is aimed at children, I'm sure us adults can take something away from it too.
After all, adults are just outdated children.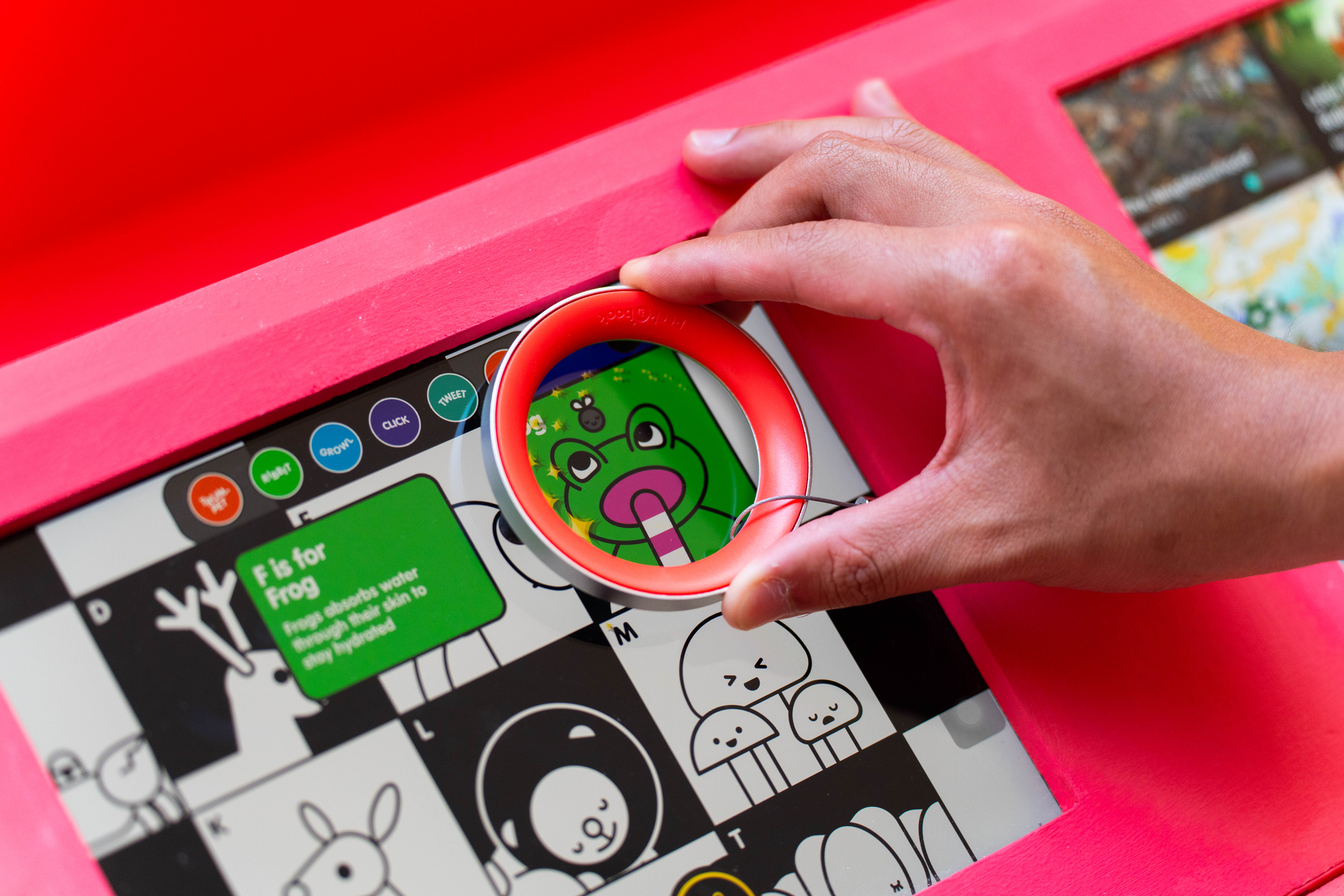 You can also look at biomimicry facades, which essentially shows how building facades of tomorrow can cool naturally like the skin of an elephant.
Pretty cool, huh?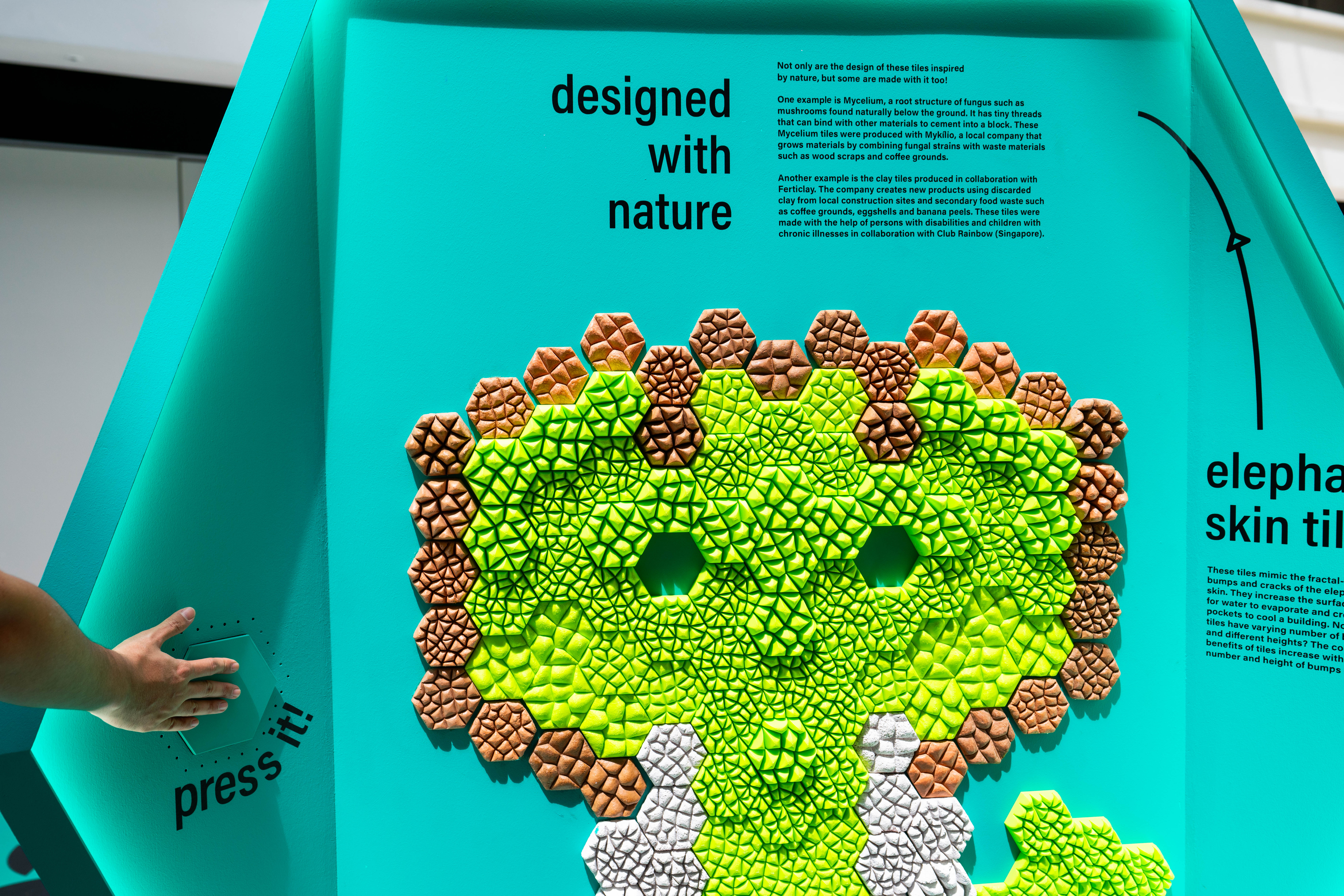 "Playground of Possibilities" details:
Dates: Sep. 21, 2023 to Dec. 31, 2023
Opening hours: 9am to 9pm
Venue: National Design Centre Atrium (Level 1), 111 Middle Road, Singapore 188969
Admission: Free
More info here.
3) FI&LD
The next interactive exhibition is "FI&LD".
Quirky, unique, and stimulating, "FI&LD" introduces inclusive designs in these five areas:
The Emotions
Fun
The Senses
Care
Social Life and Interaction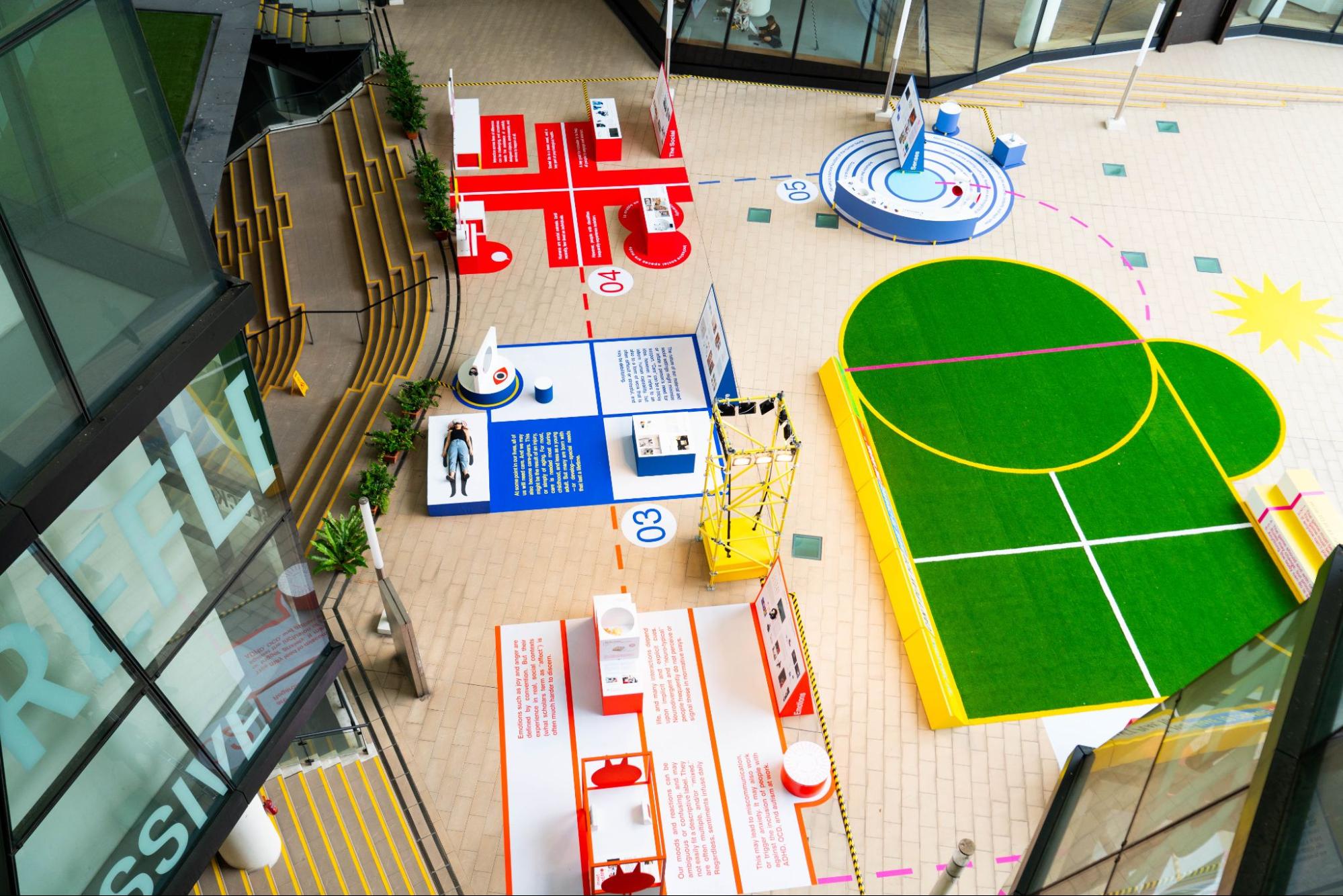 It's kind of like that rock scene in Oscar-winning film "Everything Everywhere All at Once"— nothing much is happening on the surface, but if you dive deeper, it'll evoke a bunch of emotions, thoughts, and questions.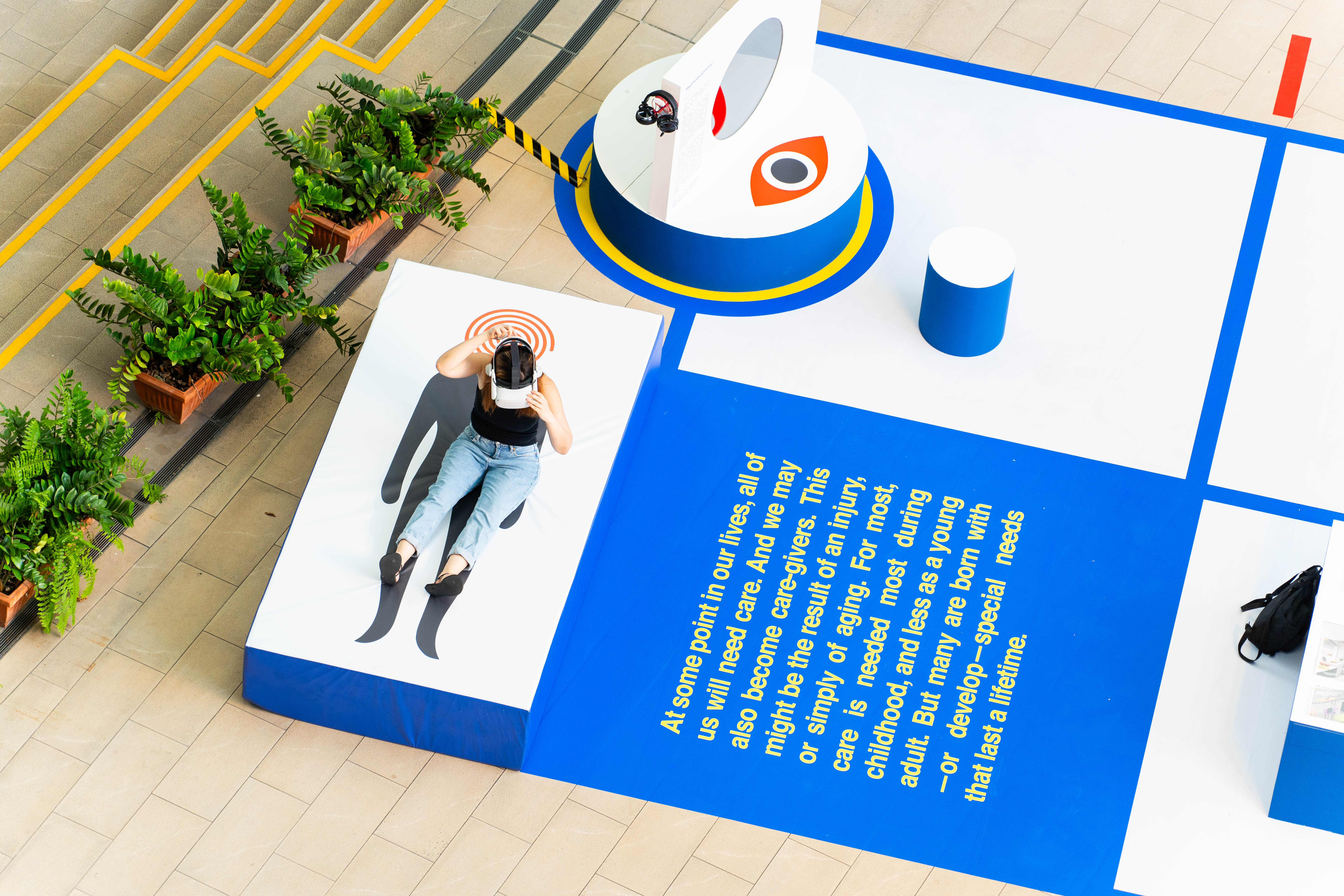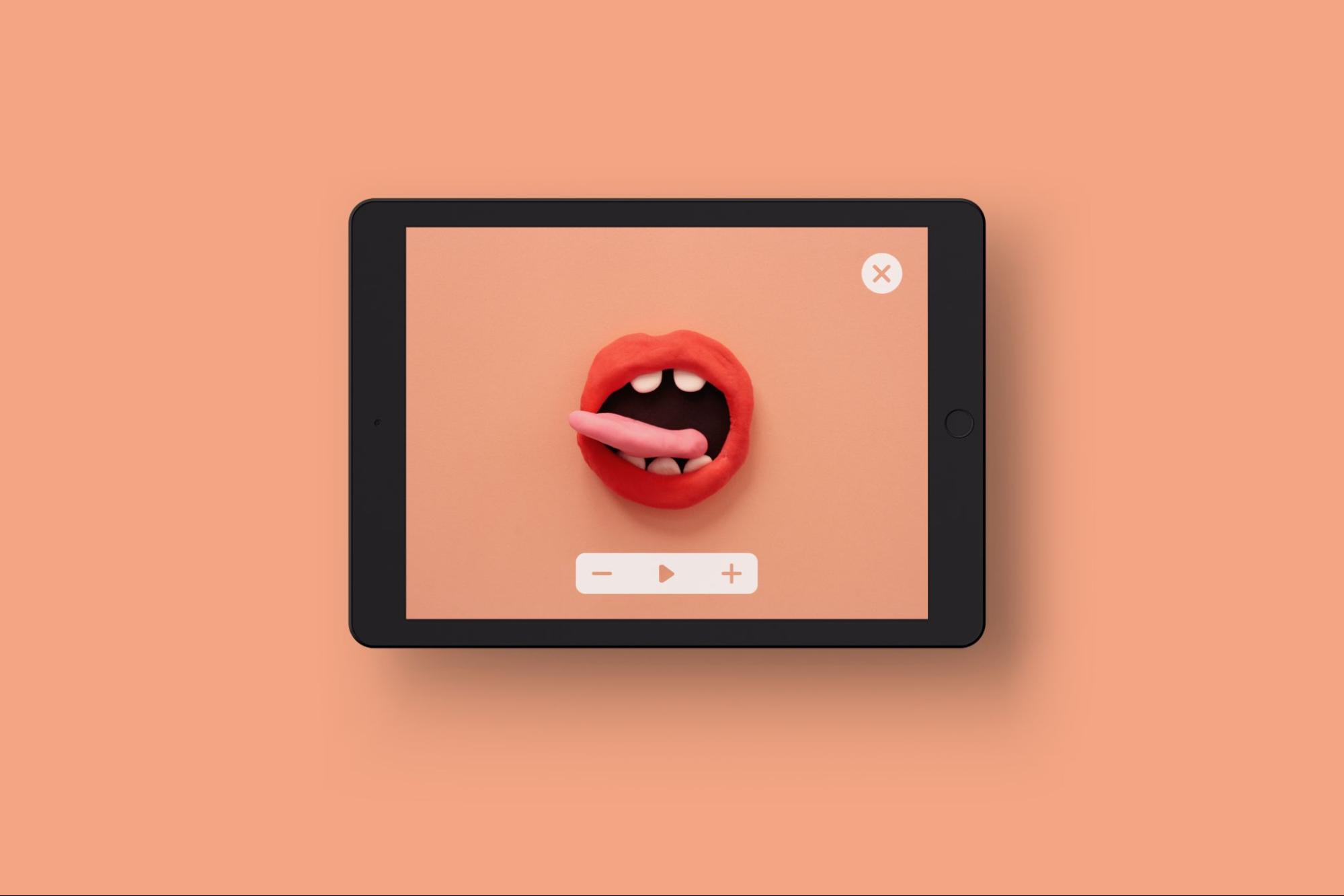 Curated by Ong Ker-Shing and Joshua Comaroff of Lekker Architects, "FI&LD" will also introduce an interesting new game that celebrates the practice of inclusivity.
The rules of the game are simple (or complex, depends on how you look at it):
Constantly change to adapt to a diversity of players
Everyone's a winner
Have fun
An inclusive game with lots of fun and no losers? Count me in.
"FI&LD" details:
Dates: Sep. 21, 2023 to Oct.1, 2023
Opening hours: 9am to 9pm
Venue: LASALLE College of the Arts City Court, 1 McNally Street, Singapore 187940
Admission: Free
More info here.
Friday Late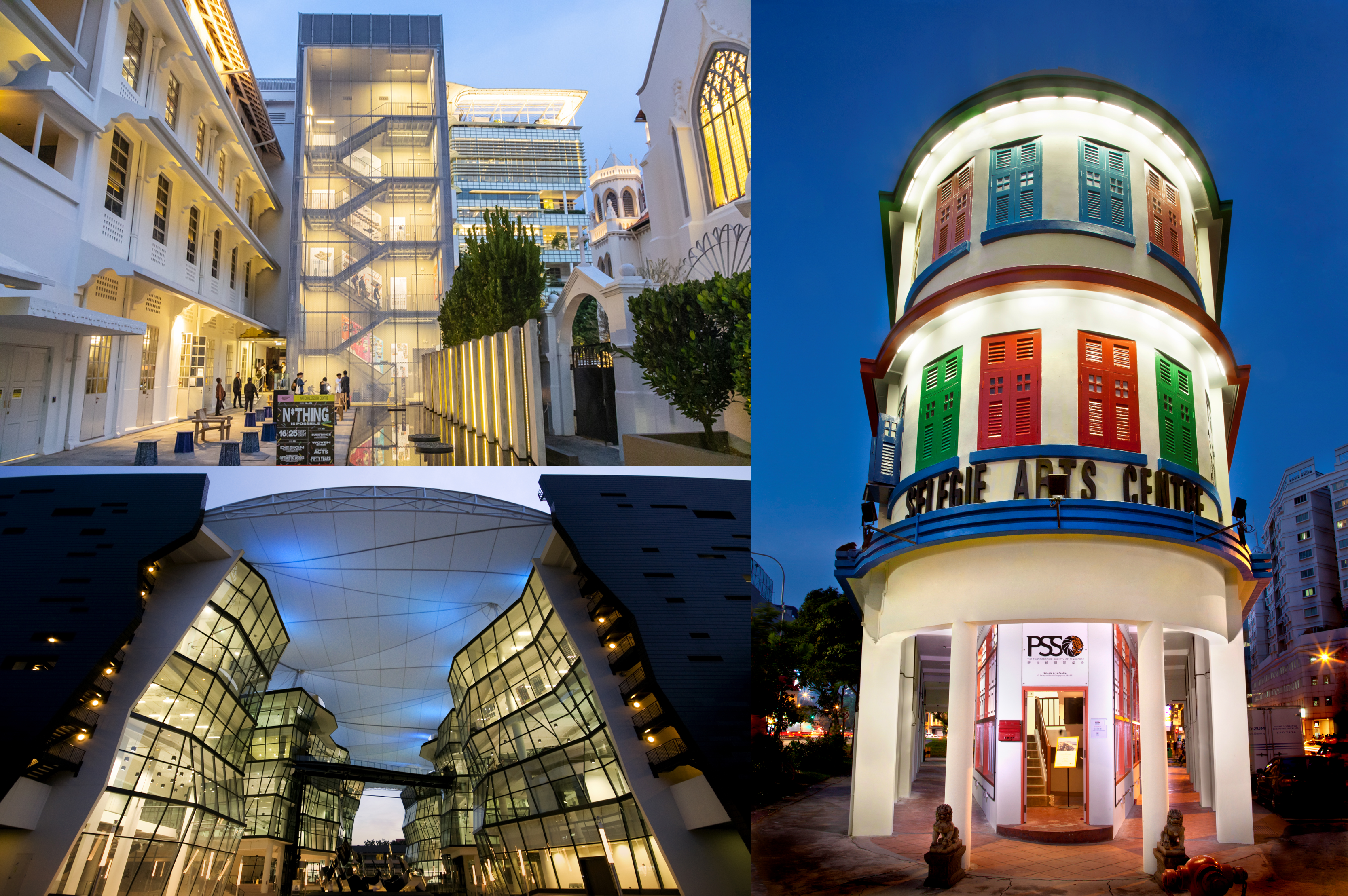 Now comes the best part.
As mentioned earlier, the inaugural "SDW Friday Late" lets you experience the three key exhibitions with extra perks.
Happening on Sep. 22 only, here's what you wouldn't want to miss.
"Playground of Possibilities" Friday Late exclusive:
In collaboration with Inner Child Creations, the "Playground of Possibilities" Print Shop will feature live 3D printing of supermarket trolley tokens, based on the colours of the exhibition.
Stickers will be available for further customisation.
Asia's first plant-based butcher, Love Handle, will also be there on Friday night with burgers, light bites, and a special beverage created with Oatside milk.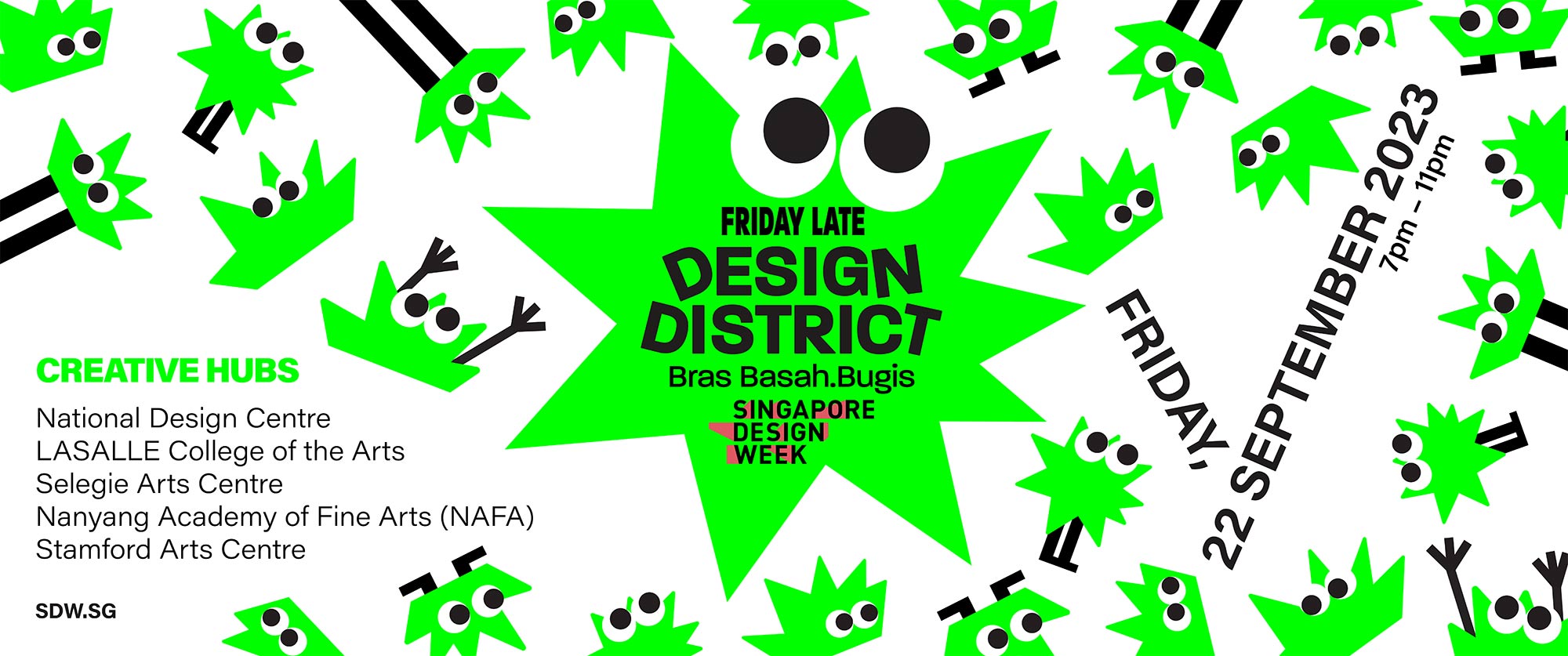 "FI&LD" Friday Late exclusive:
You can join the "FI&LD" Sports Day and munch on sports-themed snacks offered by Lowercase. These snacks will be available to participants and spectators.
"School of Tomorrow" Friday Late exclusive:
You can sign up for a guided tour led by a "teacher" through the classes of "School of Tomorrow".
Plant-based ice cream from Kind Kones will also be available at the backyard of the school compound.
The ice cream will not be for sale but it is free for guided tour participants, early birds, or when you share your experience on social media with these three hashtags:
#SDWSG23
#SingaporeDesignWeek
#BetterByDesign
Merch giveaway
There are limited edition Singapore Design Week 2023 T-shirts up for grabs available at Friday Late only.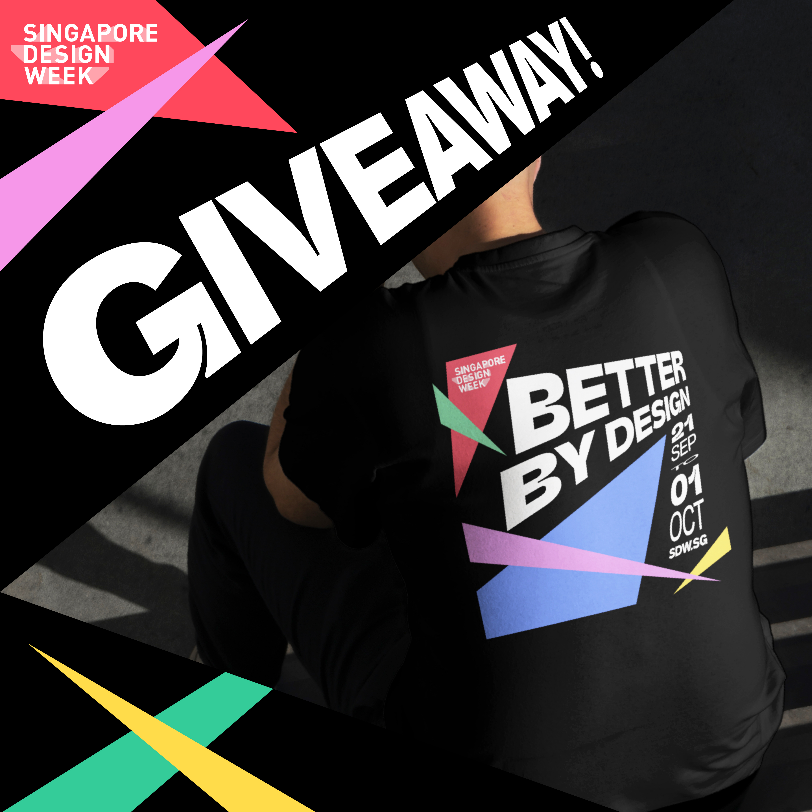 Simply post about your SDW experience at Friday Late at Bras Basah.Bugis, hashtag #SDWSG23 #SingaporeDesignWeek and #BetterByDesign, and claim your T-shirt from the friendly SDW crew at the #NationalDesignCentre.
You can look for them near the swivel doors to the entrance of the Makers' Market at NDC.
There will also be other showcases on the "SDW Friday Late" trail which you can check out here.
More information on SDW 2023's 11-day festival is available here.
This sponsored article by SDW 2023 made the writer plan a night out at Bras Basah.Bugis district with her friends.
Top images courtesy of DesignSingapore Council.