Pineapples have made a number of appearances at presidential candidate Tharman Shanmugaratnam's campaign efforts ever since he chose the fruit as his candidate symbol.
The Hokkien word for "pineapple", "ong lai" is a homonym for "fortune comes", and Tharman describes the fruit as a "propitious and welcome symbol for many people".
Thus far, Tharman and his wife, Jane Ittogi, have received at least three pineapples during his walkabouts.
Tharman has also presented a pineapple to a fruit stall owner at Lau Pa Sat.
Many, many pineapples
On his final walkabout at Marine Parade on the evening of Aug. 30, which is the day before Cooling-off Day on Aug. 31, Tharman received a record number of pineapples from residents and fans.
A total of 12 pineapples were presented to the candidate.
At one point, a batch of 10 residents, each wielding a pineapple, posed with Tharman for a photo and each handed him the fruits.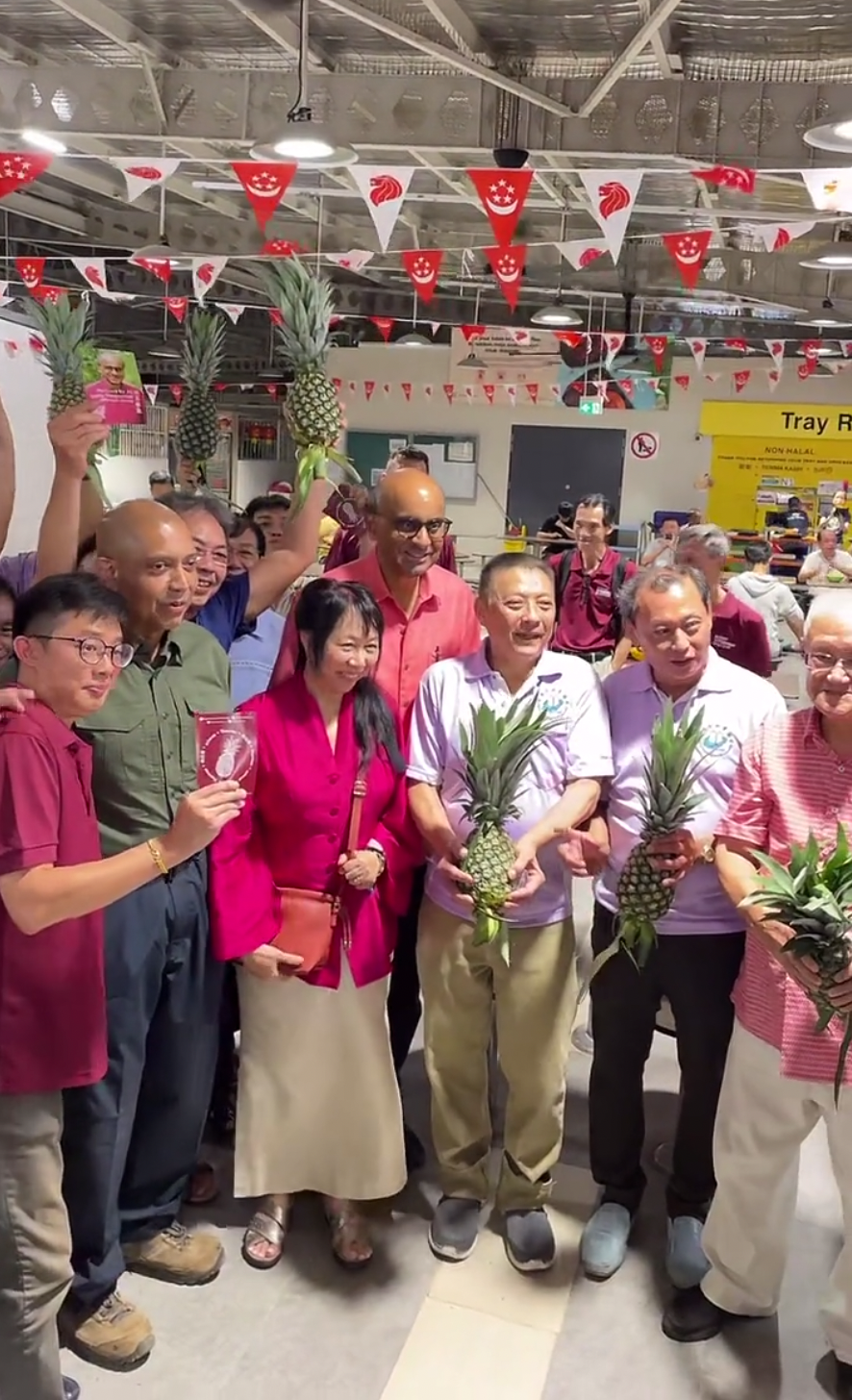 A fruit shop staff, Stella Soh, later presented him with two pineapple ornaments.
Soh told the media that the ornaments are made out of glass and gold paper, and that she had them made when Tharman first announced his campaign.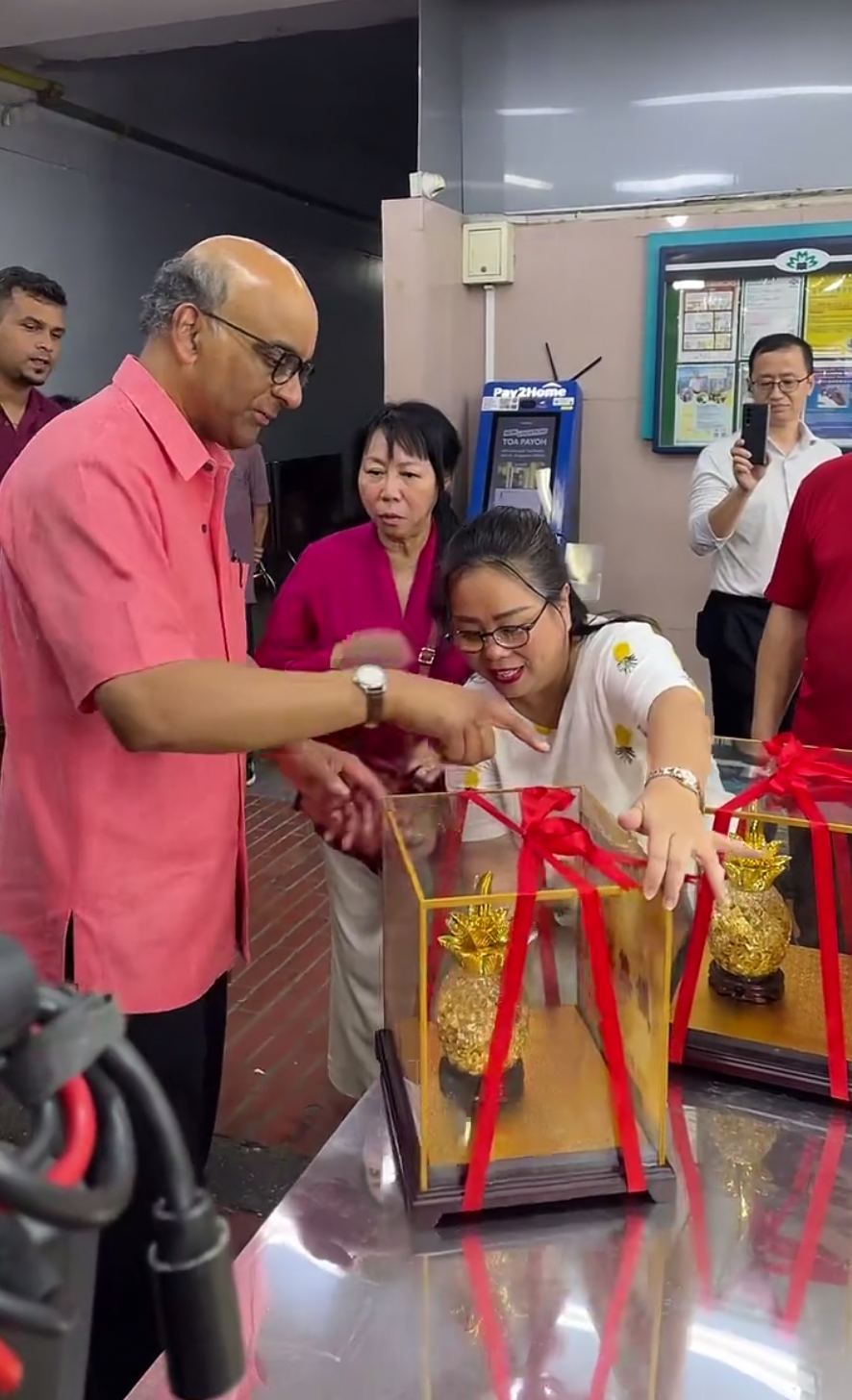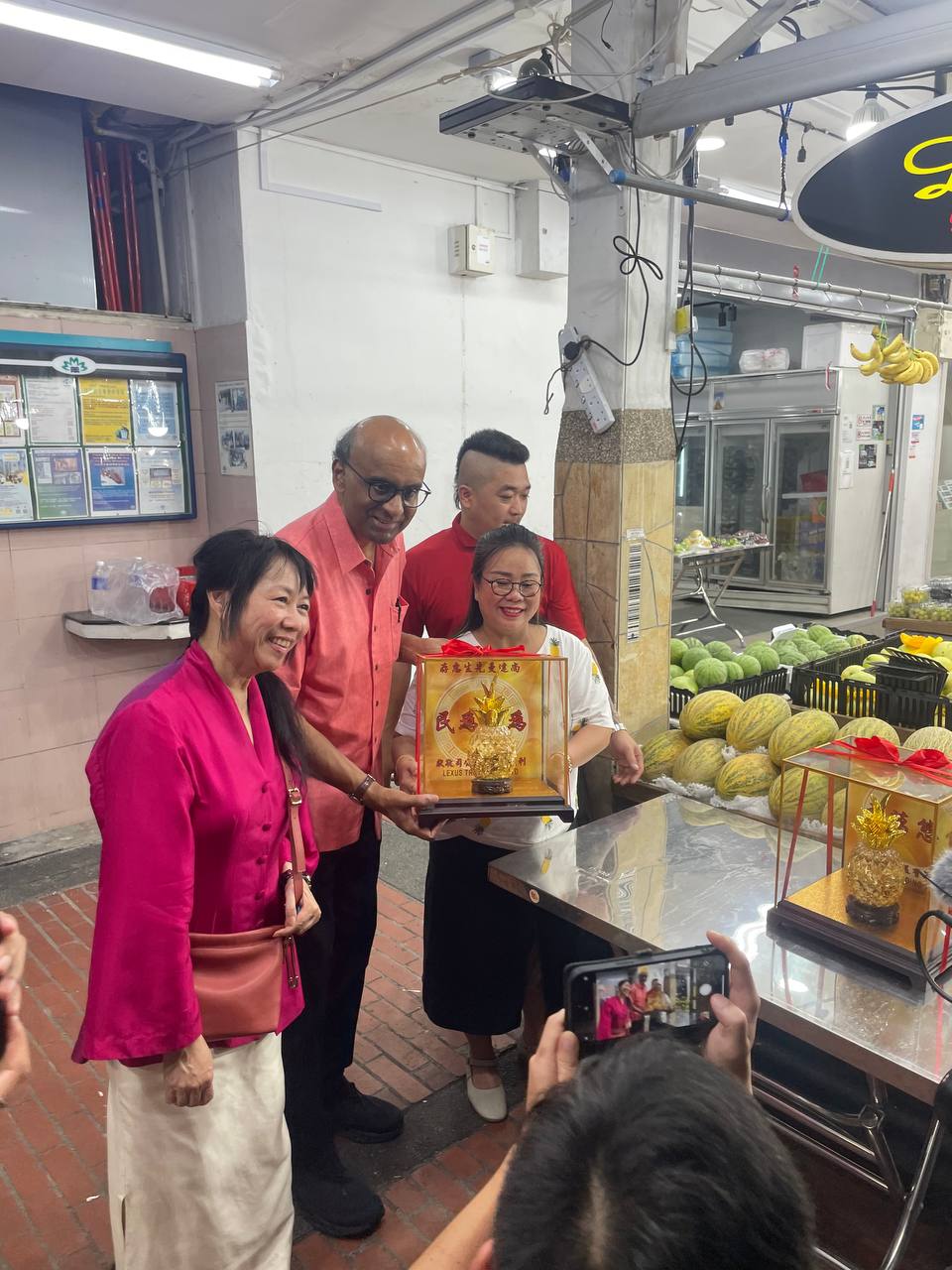 Distributing the pineapples
Tharman previously told Mothership that his team of volunteers and supporters have been eating the pineapples he has been receiving.
In an exclusive interview, Tharman shared that it is "very hard to get sick of pineapples because you can do so many things with them".
Interestingly, he isn't a fan of pineapples on pizza, finding it "a bit too sweet".
"I like pineapple on rojak, where it goes together with the sharpness of the rojak," he said.
Tharman shared that the many pineapples he received today will be "distributed" as well.
Related stories
Top photo screenshot by Mothership